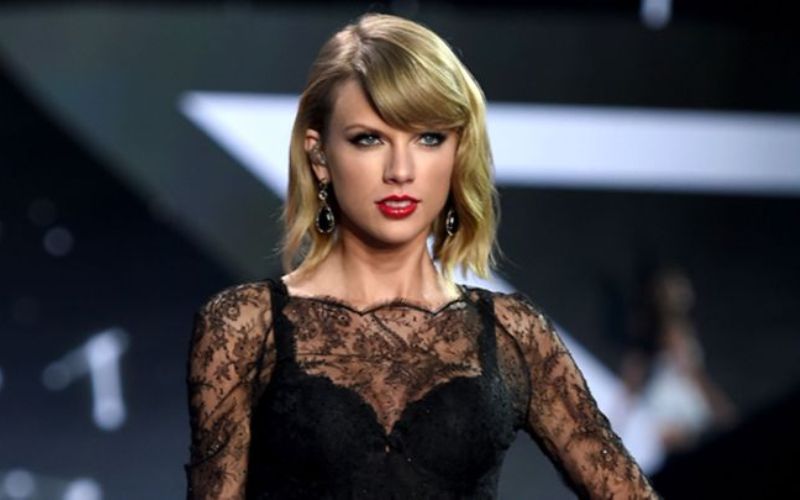 Thanks to Kim Kardashian, social media is finally calling Taylor Swift out for that fake "girl-next-door" image she's been fronting since 2009.
In case you've been under a rock for the past 24 hours, Kardashian exposed Swift as a liar on Snapchat and the latest episode of Keeping up with the Kardashians. The reality star released several clips of a recorded phone conversation between Swift and Kanye West regarding the rapper's song, "Famous."
Swift previously claimed she knew nothing about the lyric that contained her name. However, Kardashian's clips clearly show that Swift was not only aware of the lyrics, but also gave her approval.
Twitter quickly jumped on the videos and created #KimExposedTaylorParty. The hilarious hashtag become the NO. 1 trending topic and prompted Swift to release a statement and probably go into hiding.
Taylor when the paparazzi show up at her place tomorrow for her side of the story pic.twitter.com/1aOeEXXSFL

— connor (@cxnnnor) July 18, 2016
https://twitter.com/Lilgeeeeee/status/754875644270419968
https://twitter.com/GagaLovesBey/status/754910334561820672
"I would have gotten away with it if it weren't for you meddling kids" #KimExposedTaylorParty pic.twitter.com/etk4lzO4Bx

— ? (@bbyvox) July 18, 2016
https://twitter.com/damnitsriley/status/754953023382708224
"How do you feel about Taylor swift?" #KimExposedTaylorParty https://t.co/JH8tW29RzY

— Romeo Santos (@PallahAbdul) July 18, 2016
https://twitter.com/Nachos0verHoes/status/754990308195233792
How often does Taylor Swift play the victim? pic.twitter.com/oOucPsL5YY

— k (@ktgonkt) July 18, 2016
#KimExposedTaylorParty summed up in a pic pic.twitter.com/diMBrCcnmX

— Adam Bomb™ (@adambombshow) July 18, 2016
https://twitter.com/MartijnPOP/status/755104633434083329
this is literally @KimKardashian after the #KimExposedTaylorParty pic.twitter.com/CizSsM5lsf

— normani is coming (@ctfunat) July 18, 2016
https://twitter.com/LouDoncaster_28/status/755027437055045633
https://twitter.com/jasondanieI/status/754973036403691520
This is the second time in recent weeks Swift has been dragged by Twitter. #TaylorSwiftIsOverParty became a thing after ex-Calvin Harris called out the performer after she revealed she co-wrote his current hit single "This What You Came For." Harris' original shady tweets started the movement and Kardashian masterfully picked up the torch.
There have also been tweets in support of Swift, such as #IStandWithTaylor. However, it's going to be really interesting to see how Taylor gets herself out of this predicament. She may "play victim" once again, as Kardashian has suggested. I'm just glad that we can all sit back and laugh while the truth about Taylor Swift comes to light.
Be the first to receive breaking news alerts and more stories like this by subscribing to our mailing list.