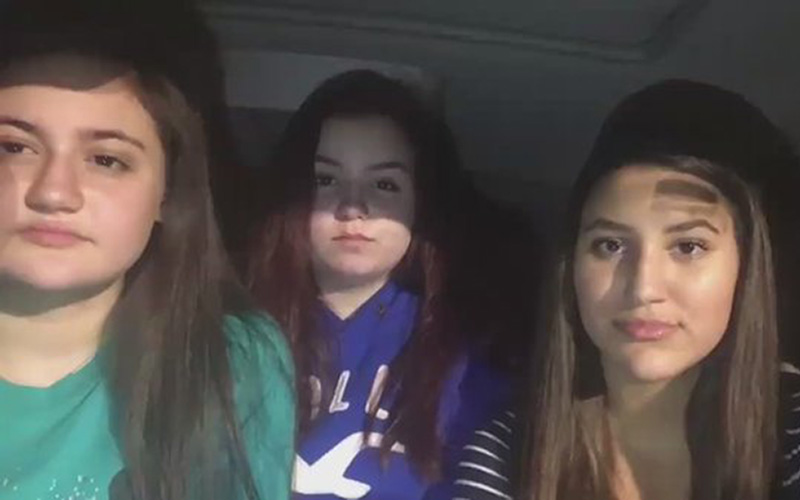 A video getting around the Internet of three young white girls freestyling extremely offbeat and using the N-word will most likely piss you off for the day.
The girls, who all look under the age of 16, rap about a guy who got caught cheating and how he's now missing out on some good kitty. They also refer to the guy as a "p**sy n**ga" with a "little d*ck."
"Now don't come back crying. As I found out you was lying. You was really with that b***h. Your best friend even snitched. With your little d**k. Always talking sh*t. What about them DMs? You think I ain't see em? Nah you ain't no real n***a. You a p***y n****a. You missing out on good kitty. So go f**k your hoe committee," the three girls rap in the video.
I don't know what's worse, the fact this shit made my ears hurt worse than Madonna's Prince tribute or how comfortable these young thots in training were with using the N word. And where are Becky, Amy, and Hannah's parents at? We're sure they wouldn't approve if Daquan or Tyrone gave their daughters that "real n**ga d*ck" they want so badly. SMDH!!!
https://twitter.com/inactavis/status/749356931345625089?ref_src=twsrc%5Etfw
Be the first to receive breaking news alerts and more stories like this by subscribing to our mailing list.