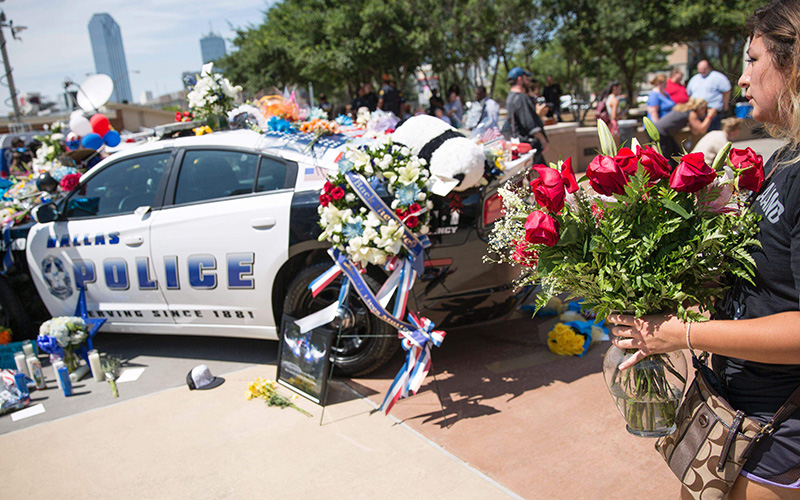 The recent fatal and tragically unnecessary shootings of Alton Sterling and Philando Castile (both black men) by law enforcement within the brief span of just two days sparked demonstrations across the country.
But an otherwise peaceful Black Lives Matter protest against police brutality in downtown Dallas, TX on the evening of Thursday, July 7 took a deadly turn when a sniper(s) opened fire on the crowd, targeting police officers who were on hand to protect the protesters.
Five officers lost their lives and seven others were wounded. Two civilians were injured as well. This marks the deadliest day ever for Dallas Law Enforcement and the deadliest single attack on police officers since 9/11.
Police identified the shooter as 25-year-old Micah Xavier Johnson, an ex-Army reservist. Police stated that during hours of negotiations, Johnson "expressed anger for Black Lives Matter" about the recent shootings of black men by police, and he told a hostage negotiator he "wanted to kill [police] officers," Dallas Police Chief David Brown said Friday.
The suspect also reported told police that "the end is coming" or "the end is near."
As law official continue their investigation, details regarding the horrific massacre continue to emerge.
Here's everything you should know about the Dallas police shooting:
Be the first to receive breaking news alerts and more stories like this by subscribing to our mailing list.