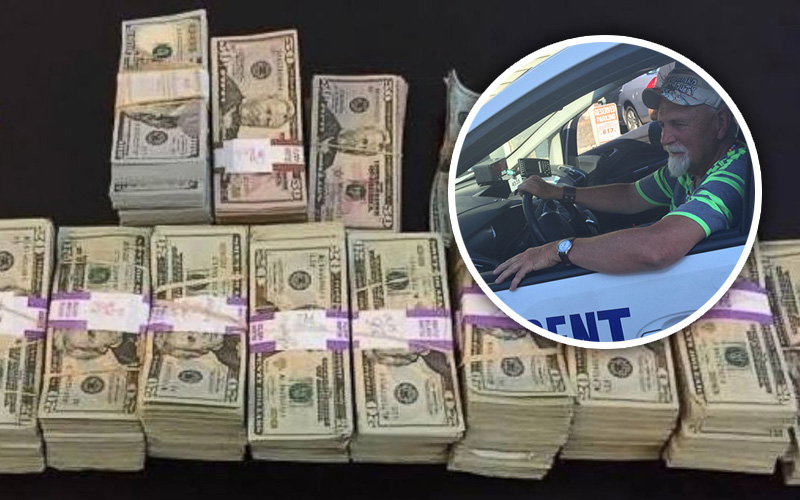 What started as a normal day at the job for a Boston taxi cab driver ended up being a giant test of character.
After dropping off a passenger, the driver, Raymond "Buzzy" MacCausland, realized that the former occupant of his cab had left behind his backpack. In an attempt to do the right thing and return the bag, the Buzzy searched for an ID but found something much different.
$187,000 in cash money.
So what does one do when you find almost $200k in cold, hard cash in your back seat? Skip town? Hit the casino? Put a small dent in your student loans?
How about turn it in to the police department? After what I'm hoping was at least a little bit of an internal struggle, Buzzy took the cash straight down to the Boston police headquarters and turned it over.
This honest cabbie returned nearly $200,000 to a customer who left it in his taxi in Boston. #WBZ pic.twitter.com/T89rhqNEpy

— Louisa Moller (@LouisaMoller) July 5, 2016
As the BPD commissioner put it, "the…driver exhibited exemplary behavior and his honest deed should be recognized. His actions represent the high standards that our department has for our drivers."
His reward for his actions? A measly $100.
Regardless of the outcome, one thing is for sure. Buzzy proved he is a better man than most people out there.
And as for why someone would have $187K in cash in his backpack, the money apparently belonged to a recovering drug addict who had been living at a homeless shelter for the last six months before discovering his parents had left him the large inheritance.
Be the first to receive breaking news alerts and more stories like this by subscribing to our mailing list.