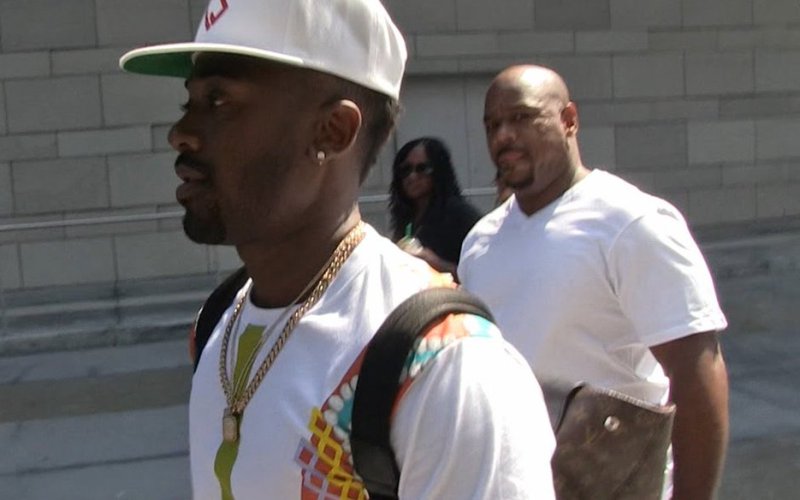 Due to his latest music video, Kanye has once again gotten on the bad side of a few celebrities. The creepy "Famous" video features him in bed naked with wife, Kim Kardashian, and several celeb look-a-likes, like Taylor Swift, Amber Rose, Donald Trump, and Ray J. However, Kanye's biggest beef may not even be with one of the people featured in the video.
TMZ caught up with Ray J to get his thoughts on the controversy. Simply commenting "I ain't talking about all that," he clearly wanted to avoid the topic. But his manager, Wack 100, sure had plenty to say.
"If they didn't show Ray J with his d**k in Kim Kardashian's mouth, tell Kanye to go back and reshoot that s**t. He better watch his motherf***ing mouth," he said.
Woah! Was that a threat? Should Kanye be scared? I know managers are supposed to protect their client's image and brand, but this a little too much.
However, he does kind of have a point. Ray J essentially made Kim famous with their sex tape. So…
In any case, while trying to make another jab at Ray J, Kanye ended up messing with the wrong one. Wack 100 is not the one to play with either. He also manages The Game. In 2015, he knocked out rapper Stiches (one of Game's rivals), in one punch. The altercation occurred outside a Miami nightclub and both were arrested.
Kanye better be careful or he might be next. And we all know Kanye is not really about that life.
Be the first to receive breaking news alerts and more stories like this by subscribing to our mailing list.