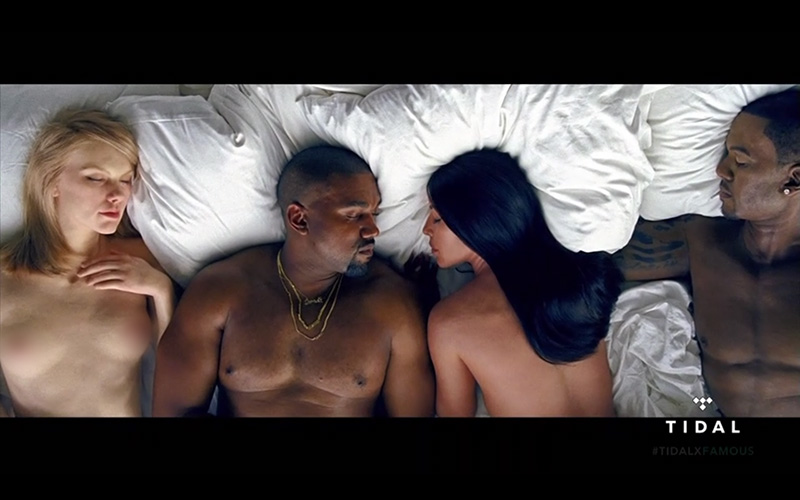 What. the. f**k. was. that?!?
Kanye West just debuted the music video for his latest TLOP single "Famous" at The Forum in Hollywood, California … and let's just say, we have a strong feeling Kanye's legal team is going to be VERY busy this weekend.
The controversial song already made headlines earlier this year over a line in it that says "I feel like me and Taylor might still have sex. Why? I made that bitch faaaa-mous." And now, Kanye West appears to be gunning for even more controversy (and possibly lawsuits) with the song's video treatment.
Just a collection of people who @kanyewest should be expecting lawsuits from ? #TIDALXFAMOUS pic.twitter.com/UzcoRtvA87

— Gossip On This (@GossipOnThis) June 25, 2016
The video, which premiered exclusively on Tidal Friday night (Jun. 2) via live stream, shows Kanye and his wife Kim Kardashian West naked in the bed with several other "famous" people, including Rihanna, Chris Brown, Ray J, Amber Rose, Caitlyn Jenner, Donald Trump, Anna Wintour, George W. Bush, Bill Cosby and, of course, Taylor Swift.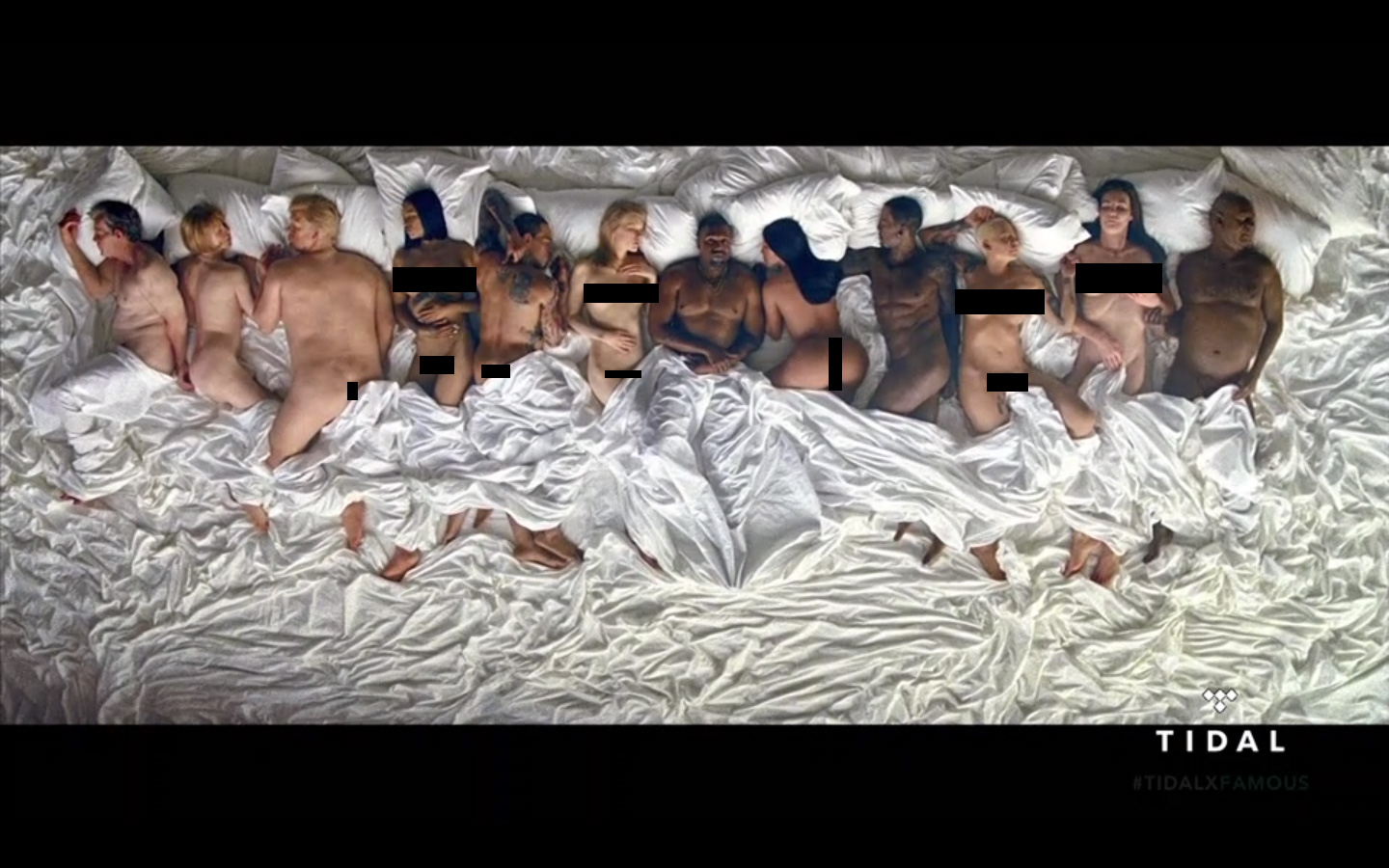 Watch Kanye West's NSFW "Famous" video below: