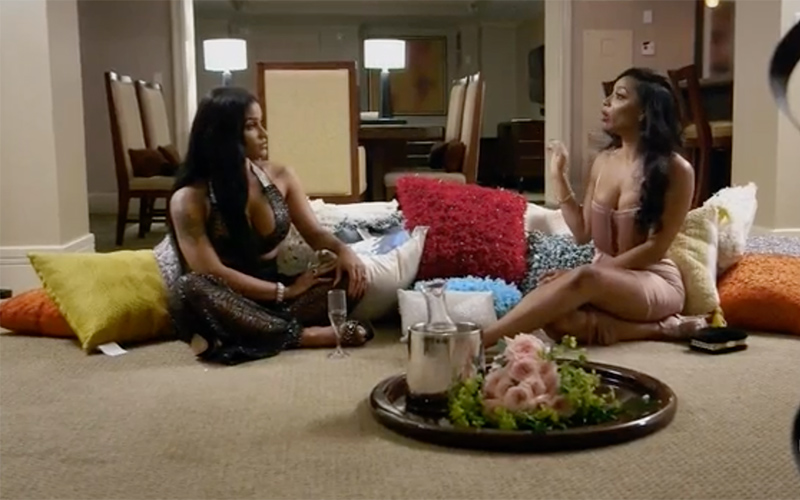 You know how the saying about keeping your friends close but your enemies even closer goes? Well, Joseline Hernandez appears to be taking that saying to heart as she gives Tommie Lee, Scrapp's on-again, off-again girlfriend an indecent proposal.
At the end of episode 12, we find Joseline sitting alone with Tommie in the living room as the two have a little girl talk. You see, Tommie has something to get off of her chest to Joseline as she confesses to the Puerto Rican Princess that she used her husband, Stevie J, as a pawn to make Scrapp jealous once she found out he was creeping with Karlie Redd behind her back. If you'll recall, Tommie tried putting the moves on Stevie in a bid to make Scrapp jealous.
Joseline is startled and offended by the news but she keeps her true feelings under wraps as she continues to play her cards.
"Did I just hear what this bitch told me she said? That she wants my man?" Joseline asked. "You better be glad I'm not flipping out on you. Cause you really gotta be a disrespectful ass fool to come at me, telling me, that you want my husband Stevie."
That's when Joseline flipped the situation to her advantage and decided to make Tommie into one of her bitches.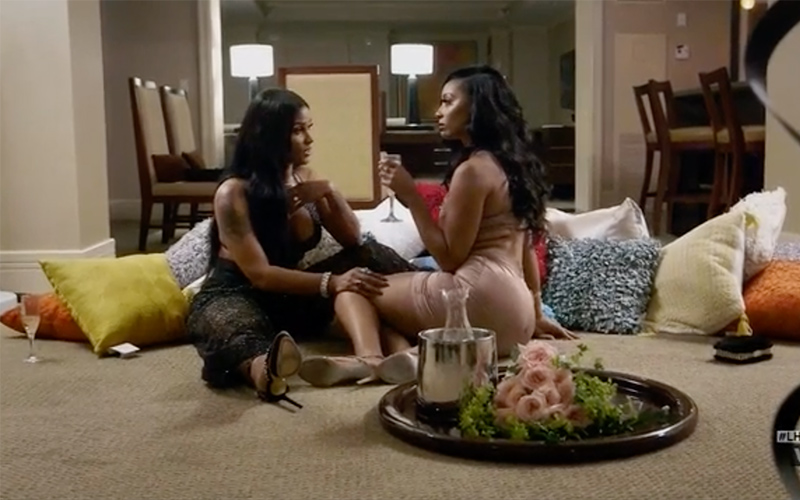 "I'm not upset at the fact that she's a whore. If you wanna get pimped out, I'm gone make you work before I can fulfill your fantasy, boo boo!" Joseline said.
That's when Joseline suggested that they forget about the "lame boys" and get a little "tongue action" going between the two of them. Tommie is down for the carpet munching session, but she makes it clear that Joseline is gonna have to lick her kutty kat back if she wants it to go down like that.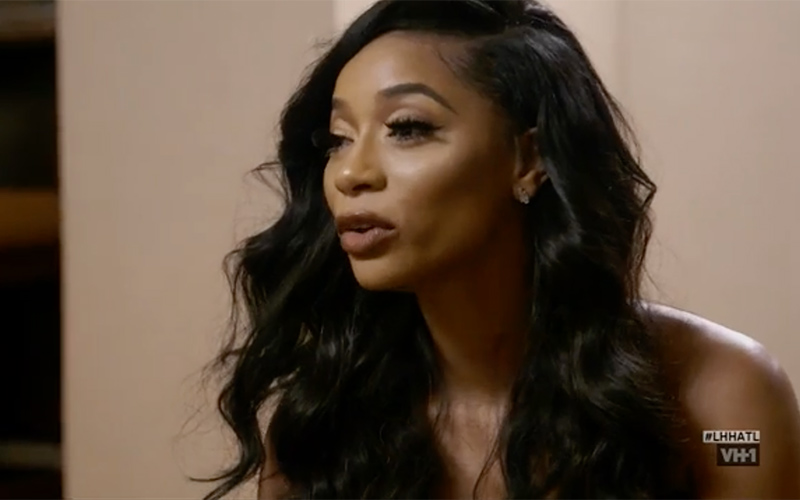 RELATED: Tommie Calls Joseline a Bad Kutty Kat Eater
"I'll think about it if your tongue is good enough," Joseline said. Ok then. And with that, the two go off to Joseline's room for their lady love session.
Mimi Confronts Stevie J Over His Fake Marriage to Joseline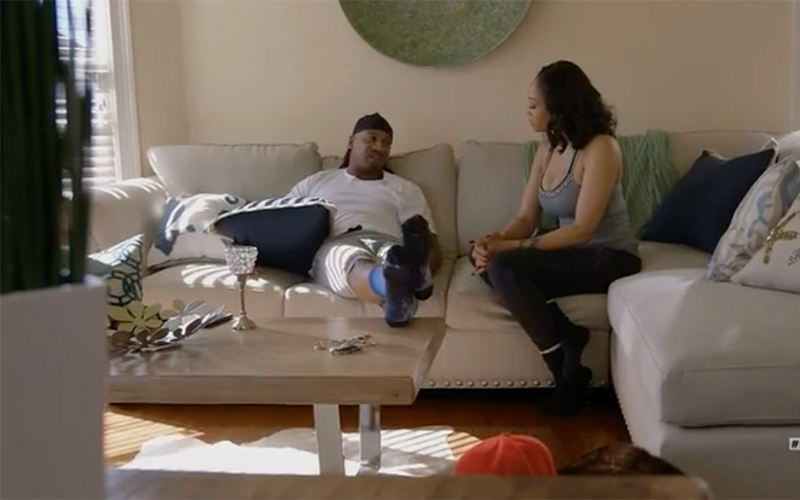 At the close of the previous episode, Stevie J went on the radio and blabbed to the entire world that his marriage to Joseline Hernandez was in fact an imaginary one.
While this is a surprise to absolutely no one, as Stevie was confronted with this fact by several people on the show over the past two years, Mimi is incensed that Stevie never told her the truth.
This is a head-scratcher because why the hell does Mimi care if their marriage was real or fake? Mimi claims to be up in arms because she decided to extend the olive branch to Joseline in part because she thought Joseline was his wife, but regardless of whether they got married or not, Joseline was Stevie's girlfriend for 5 years so she HAD to make room for her in her life regardless.
Of course the real reason that Mimi is REALLY incensed about the whole thing is that she's absolutely still in love with Stevie J and she just can't help but follow up on every little step he takes.
So Mimi packs Stevie's stuff and threatens to kick him out as she confronts him about the situation. In a somewhat mature move, Stevie is relatively honest and confesses he probably should've told Mimi sooner, but he was trying to be loyal to Joseline by maintaining the front that she wanted.
While that mostly appeases Mimi, she still insists Stevie needs to get on with moving out of her house and off of her couch.
Tammy Rivera Boo Hoos Over Her Failed Marriage to Waka Flocka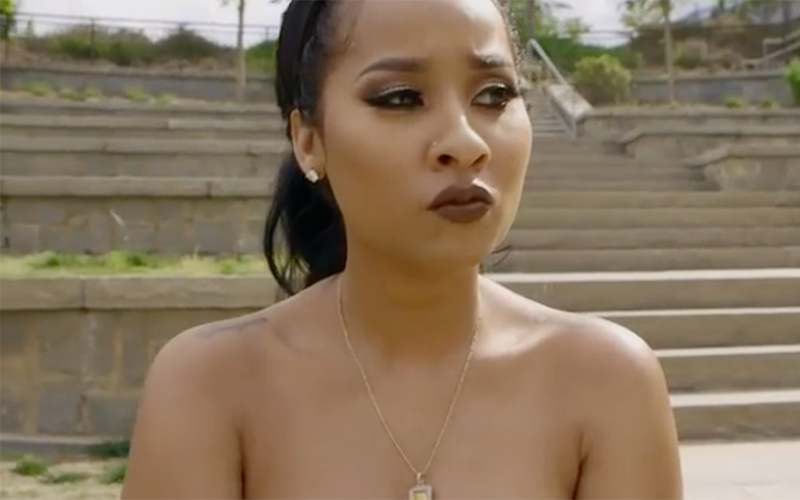 Who would've thought that being married to a loud, ratchet, angry, aggressive and ghetto rapper named Waka Flocka would be so damn hard?
Tammy Rivera is absolutely heartbroken over the fact that her storybook marriage to Waka Flocka has turned into yet another bad urban romance novel. Waka, to the surprise of no one, has apparently not been a great husband to Tammy.
The specifics aren't really laid out, but infidelity is discussed, though who Waka is cheating with isn't. In fact, Waka's entire POV is missing as the producers focus exclusively on Tammy's hurt and anger about the situation. Which is odd, because Waka is in fact a castmember of LHHATL and should have been weighing with his side, in the same way that Scrappy did during his break-up with Erica Dixon.
The drama must've been TOO REAL for Waka though as he clearly opted out. Tammy, however, was happy to leverage her dissolving marriage as a plotline though and sat down with Bambi to air her feelings out about the situation.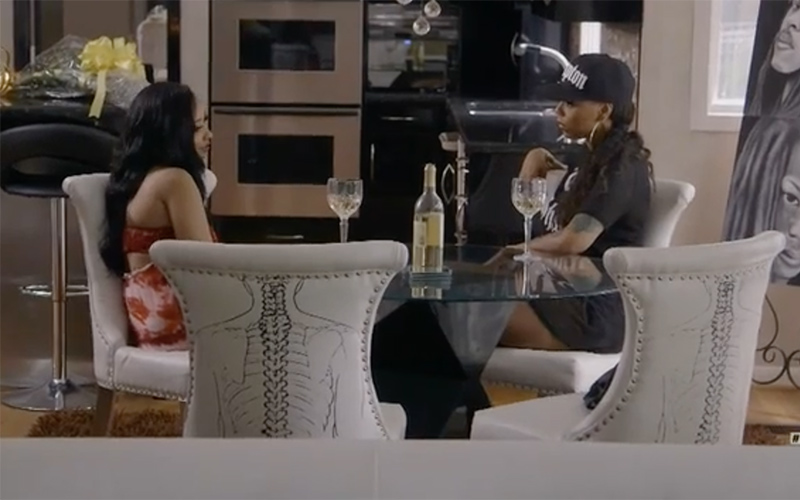 Bambi had very little to offer in the way of real insight, but as a woman who dated a rapper who also strayed, she at least understood Tammy's pain.
"He knows what he's doing wrong," Tammy said. "I know for a fact that he's not faithful."
All Bambi could offer was a head nod and suggest counseling. Ok, girl. Thank you for THAT invaluable piece of advice.
If Mona Scott-Young and her crew want us to boo hoo about a marriage falling apart, they're gonna have to build up a marriage to MEAN something. Given the show's track record, where people fake marriages (Joseline and Stevie) or people fake crises in their marriage for a storyline (Rasheeda and Kirk), the audience knows that the show doesn't take marriage seriously so the whole saga lacks the emotional impact they seem to be going for.
In short, if you want us to care about marriage, y'all need to show some damn RESPEK to the institution of marriage in the first damn place.
Be the first to receive breaking news alerts and more stories like this by subscribing to our mailing list.