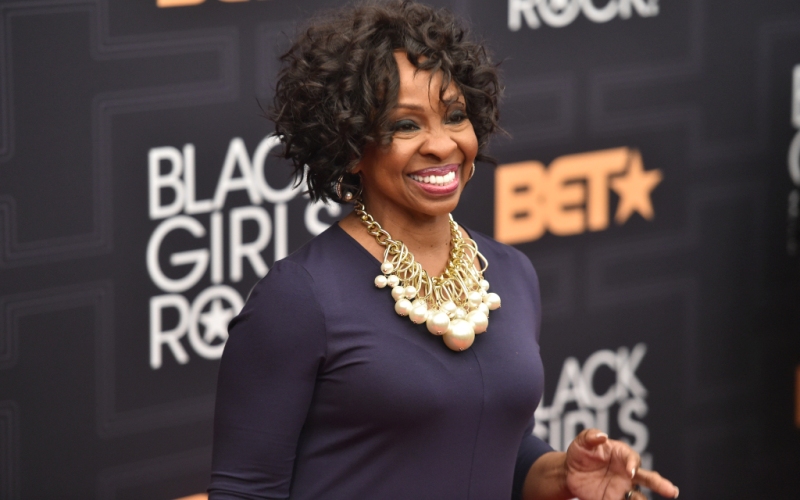 Pardon the cheesy joke, but Gladys Knight's son is probably wishing for a midnight train out of Georgia. Shanga Hankerson turned himself in to Clayton County Jail after being charged with tax evasion.
The 39-year-old is accused of stealing over $650,000 in sales from his three Atlanta restaurants and withholding taxes. Including penalties and interest, the Department of Revenue claims Hankerson owes an estimated $1 million. He allegedly used the money for personal use and charges included "theft by taking and theft by conversion."
Authorities raided all three Gladys Knight's Chicken and Waffles locations and its corporate headquarters on June 21st. They were shut down soon after.
Hankerson is expected to be released on bail. The Department of Revenue also announced that it plans to work with Hankerson's lawyer to strike a deal and reopen the southern food eateries as soon as possible.
Knight is not suspected of any wrongdoing. She was not involved in any of the business's daily operations or finances. She merely lent her name to be used, "similar to a celebrity endorsement," as a spokesperson for the legendary singer explained.
As an offspring of one of the greats, Hankerson should have known to make sure all his I's were dotted and T's crossed. The respected singer has had a six-decade-long career void of scandal and now her name is making headlines and being slightly tarnished because of his shady business practices.
A chicken and waffles restaurant in Atlanta should be a goldmine. There was no need for him to steal funds and evade taxes for personal gain. Hopefully, the matter will be resolved sooner rather than later; Atlanta citizens deserve some chicken and waffles.
Be the first to receive breaking news alerts and more stories like this by subscribing to our mailing list.