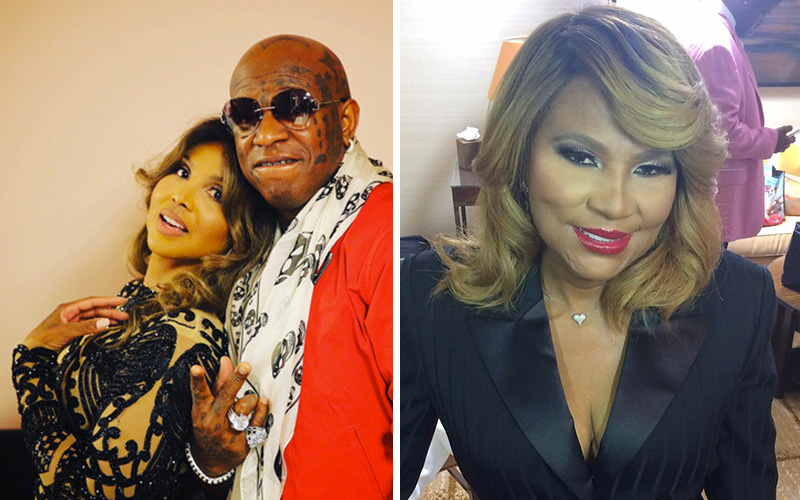 The Breakfast Club may not "respek" Birdman, but he has won the approval of one special woman. Braxton Family Values matriarch, Evelyn Braxton appeared on The Rickey Smiley Show and surprised the hosts when asked about the rumors surrounding the rapper and her daughter, Toni Braxton.
Though Trina and Towanda Braxton played coy and goofed around after host Headcrack asked the trio to confirm or deny the romance rumors, Evelyn quickly jumped in. "I hope so. I think he is a nice man," she said. Trina and Towanda agreed while the three hosts sat in bewilderment.
"I don't care what other people say about him he is a nice man. He's full of 'respek.' Put some respek on it! I met him years ago, Toni's known him for about 15 years… Ever since I've been knowing that young man, I think he's just phenomenal."
Miss Evelyn must know something we don't because I'm not sure those words have ever been used to describe Birdman.
The revelation is even more shocking due to Evelyn's desire to keep her daughters' images as innocent as possible, especially Toni's. However, she also added that she doesn't meddle in her daughters' romantic relationships.
Toni and Birdman still seem like a bizarre pairing to me. But if the rumor is true — and, it looks like it is — I'm going to "respeck" it and wish them the best.
h/t: Singers Room
Be the first to receive breaking news alerts and more stories like this by subscribing to our mailing list.