A Brooklyn mother is being remembered for her heroic efforts during the Orlando shooting at Pulse nightclub this past weekend.
Brenda Lee Marquez McCool was among the 49 victims whose lives were taken during the tragic incident, which is being called the deadliest mass shooting in U.S. history.
McCool was at Pulse dancing with her 21-year-old son Isaiah Henderson (pictured with her in the photos above) when gunfire erupted. As the gunman Omar Mateen approached the two, Brenda stood in front of her son and shielded him from being hit by bullets, taking the hits herself instead.
"Brenda saw him point the gun. She said, 'Get down,' to Isaiah and she got in front of him," Brenda's sister-in-law Ada Pressley told the NY Daily News. "She was shot dead. That's how much she loved her kids. If it weren't for her, he'd of been shot," Pressley added.
After being struck multiple times, Brenda and Isaiah were separated in the chaos. Isaiah was later pulled to safety by police.
On Monday, Isaiah and his family were notified that Brenda didn't survive the tragic incident. She was shot at least twice. "She was a brave woman. All day and night we hoped she would be in the hospital," Pressley said.
Isaiah wrote about his mother's death on Facebook. "Just laying here thinking that I was just with my mom 24 hours ago, this is so surreal. I love you mom," he wrote in a now-deleted post.
Brenda, a mother-of-11 and two-time cancer survivor, recently moved to Orlando to be closer to her kids. Hours before the shooting took place, she posted a video of her dancing at Pulse.
McCool had frequently visited the club with her son, who is openly gay, and according to her sister-in-law Ada, she was supposed to be in New York for the Puerto Rican Day Parade, but decided to celebrate with her son in Orlando instead.
"Every year she comes to New York to celebrate the Puerto Rican Day Parade. But this year she went to Pulse to celebrate. If she'd come to New York, she'd be alive," Ada said.
McCool's oldest daughter Khalisha spoke with NBC News and said her mother was the most loving person in the world. "She was always really cool, but really a mom at the end of the day," she said. "The sweetest lovingest person in the world."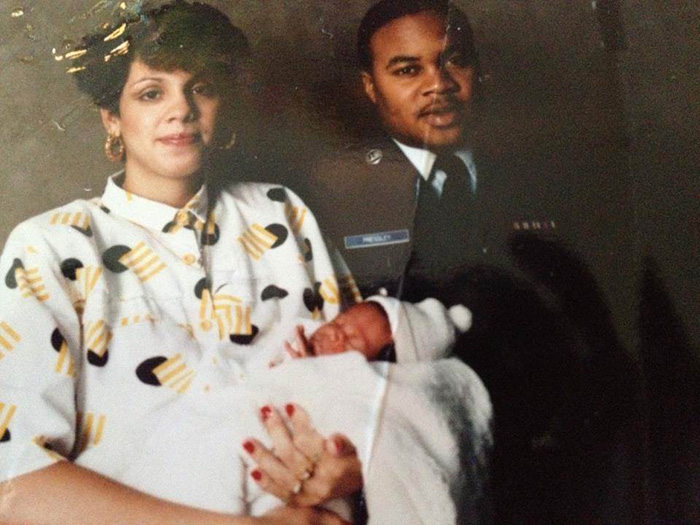 Brenda's ex-husband Robert Vince Pressley Sr., whom she had two children with and met in 1985 while he was serving in the Air Force in San Bernardino, said she often helped those who were in need and gave them a place to stay.
"She was a good mother and a good provider," Robert said. "She was always trying to help people, taking people in who had no place to live."
A GoFundMe page to help cover Brenda's funeral expenses was setup by her fifth-eldest son Farrell Marshall.
"One Decision changed the lives of many. All I ask is for prayers and whatever you can to help me and brothers sisters to be able to pick up the pieces where she left off. You will forever be in our hearts. Always. I truly love you so much MOM!," he wrote on the page.
Brenda's GoFundMe account had already reached its goal of $50,000 within three days.
Actor Wilson Cruz from My So-Called Life, whose mother was Brenda's stepsister, also paid his respects on Facebook.
"She was a fighter. A cancer survivor. A stellar mother. A proud and fierce advocate for the LGBT family," Cruz shared. "She spoke passionately about how much she loved her children. She was hilarious and loving and tore up the dance floor when salsa or anything was playing. I can't believe she's gone."
R.I.P. Brenda Lee Marquez McCool
Sources: NY Daily News, NBC News, Facebook
Be the first to receive breaking news alerts and more stories like this by subscribing to our mailing list.