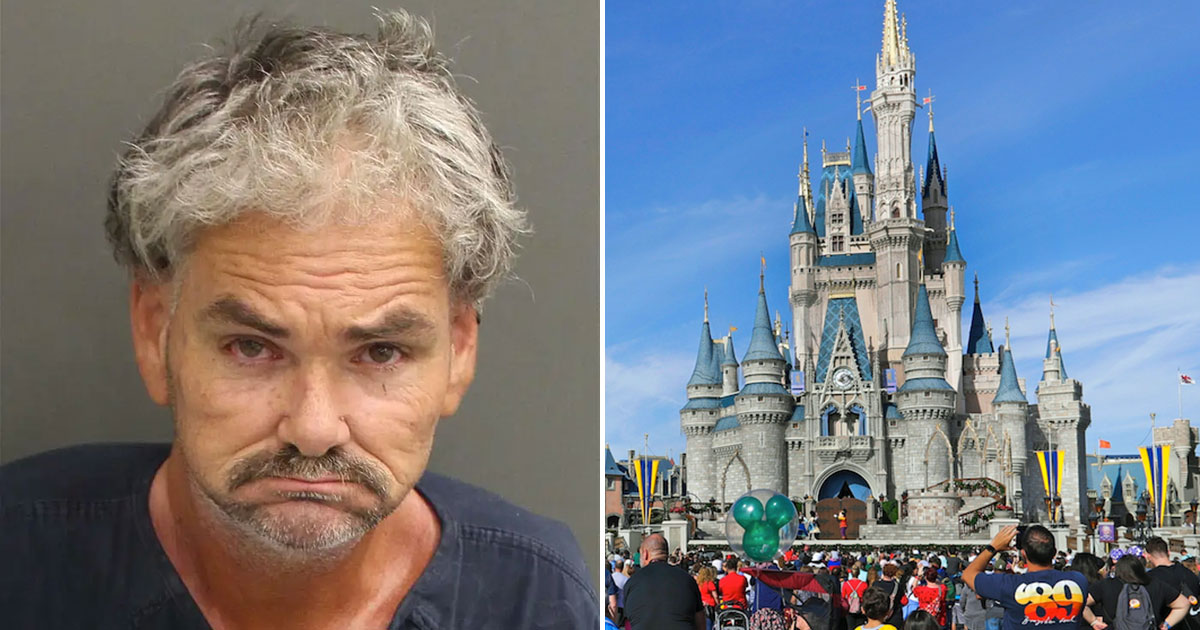 A man was arrested at Disney World in Florida last week after a park employee in costume as a Disney Princess said he groped her while posing for a photo.
51-year-old Brian Sherman was in the Magic Kingdom park with his wife on Saturday (Nov. 2) when Sherman got "very excited" about seeing his "favorite" Disney Princess, according to a police affidavit.
While posing for a photo with the character, who was not named in the affidavit, Sherman allegedly put his arm around the woman before moving his hand to cup her breast.
The Disney World employee told police she was sandwiched between the couple, which left her "physically stuck" and made her feel "immediately uncomfortable."
The woman said she'd received training saying it was "inappropriate" for guests to pose for photos with Disney Princesses with their arm wrapped around them, however, she was "unable to move."
When a coworker noticed how uncomfortable the woman was, she intervened and asked Sherman to move into a different pose so he wouldn't be touching her breast.
But instead, the man allegedly "cupped the victim's right breast with his right forefinger and thumb with only the thin skin-tight fabric in between her breast" and his fingers, the affidavit said.
Sherman then allegedly "cupped and lifted" her breast for about three to four seconds before putting his arm back around her shoulders for the picture.
When Sherman left, the Disney employee said she "began shaking and crying" and her coworker immediately closed the meet-and-greet room.
The woman reported the incident and the photo, which was taken by a PhotoPass park photographer, was used to identify Sherman. He was arrested Saturday and charged with battery and has since bonded out of jail, police said.
Sherman is a registered sex offender who was convicted in 1991 of sexual battery of a victim younger than 12 years old, according to public records.
Police said the Disney World employee plans to prosecute and will testify against Sherman in court.
via: BuzzFeed News
Be the first to receive breaking news alerts and more stories like this by subscribing to our mailing list.