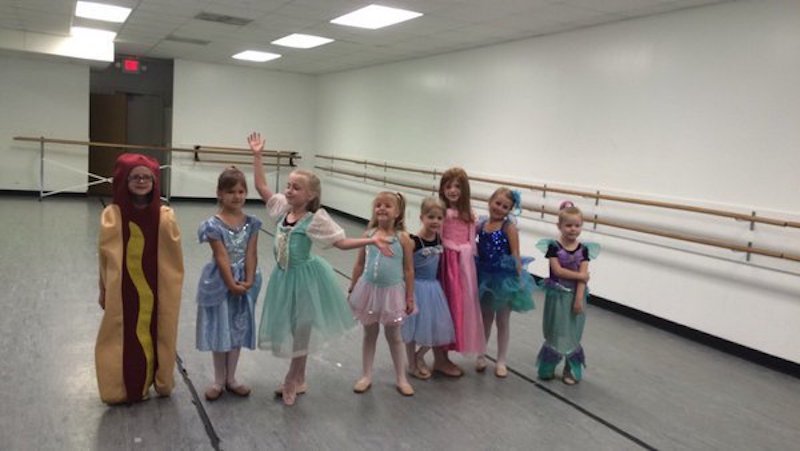 Not every little girl dreams of being a princess. Some would prefer to be America's favorite processed meat product instead.
During a princess-themed dance class, one young lady decided to forego the frills and don a hot dog costume instead. Now #hotdogprincess is trending on Twitter.
RT if you are the hotdog. pic.twitter.com/d8gx1mvWRb

— Bustle (@bustle) June 2, 2016
It's doubtful this prima ballerina-in-training was consciously making a political statement about society encouraging young girls to emulate outdated role models who are valued for their beauty and femininity more than their brains. It's more likely she just prefers to dance to the beat "meat" of her own drum.
Her dad took to Twitter to comment on his daughter's burgeoning popularity.
No parent is ready to learn that their daughter is trending… #hotdogprincess Best part is it was all her idea! pic.twitter.com/YBmUkRoj4y

— Brandon E Turner (@turnerbrandon) June 2, 2016
The world would be a much better place if we could all just embrace our inner wiener.
h/t: The Cut
Be the first to receive breaking news alerts and more stories like this by subscribing to our mailing list.