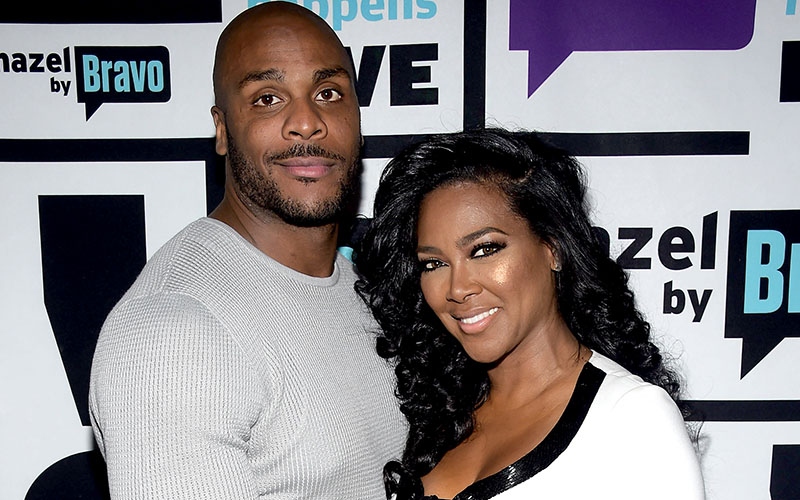 Kenya Moore has called it quits with her fitness trainer boyfriend Matt Jordan.
The "Real Housewives of Atlanta" couple reportedly got into a huge fight while in Mexico over Memorial Day weekend.
According to TMZ, Matt got really pissed when Kenya locked herself in their hotel room and he retaliated by kicking the door down and breaking it. But that's not all, there was also some name-calling and drama that went down when they got back to Atlanta.
The 'Real Housewives of Atlanta' star's now ex-bf, Matt Jordan, announced their breakup, but left out the details of their Memorial Day weekend in Mexico … where, according to sources close to the couple, they got into a huge dispute. We're told Kenya locked herself in their hotel room, but Matt got mad and "kicked the door in and broke it."

When he got in, the argument got more heated — he repeatedly called her "bitch" and "c***" … according to our sources.

We're told they actually flew back to Atlanta on the same flight, but Kenya changed their seats. Once they landed, Matt grabbed her luggage … and to avoid a scene, Kenya went back to her place in a separate car from Matt. But things blew up again when he showed up to her house and dumped her bag on the driveway, and that was it.

We're told it never got physical, but Kenya was fed up with the verbal abuse … and pulled the plug on the relationship
As TMZ points out, Matt was the first to announce the breakup on Instagram, but didn't go into any details on what happened. He deleted the post shortly afterward, but, like everything else on the Internet, screenshots had already been captured.
#KenyaMoore's man #MattJordan informed the world of this mini essay about a relationship g… https://t.co/zX8sti3YDB pic.twitter.com/jb5O9uccVE

— YBF CHIC (@TheYBF) June 1, 2016
Kenya responded to Matt with a message of her own describing what love is and what love is not, followed by a positive quote on IG. She too deleted one of her messages, but not before screenshots had already been taken.
Love is never aggressive, hurtful, threatening, vindictive or accusatory nor distrustful. Love… https://t.co/8urXdu6HD8

— KENYA MOORE (@KenyaMoore) June 2, 2016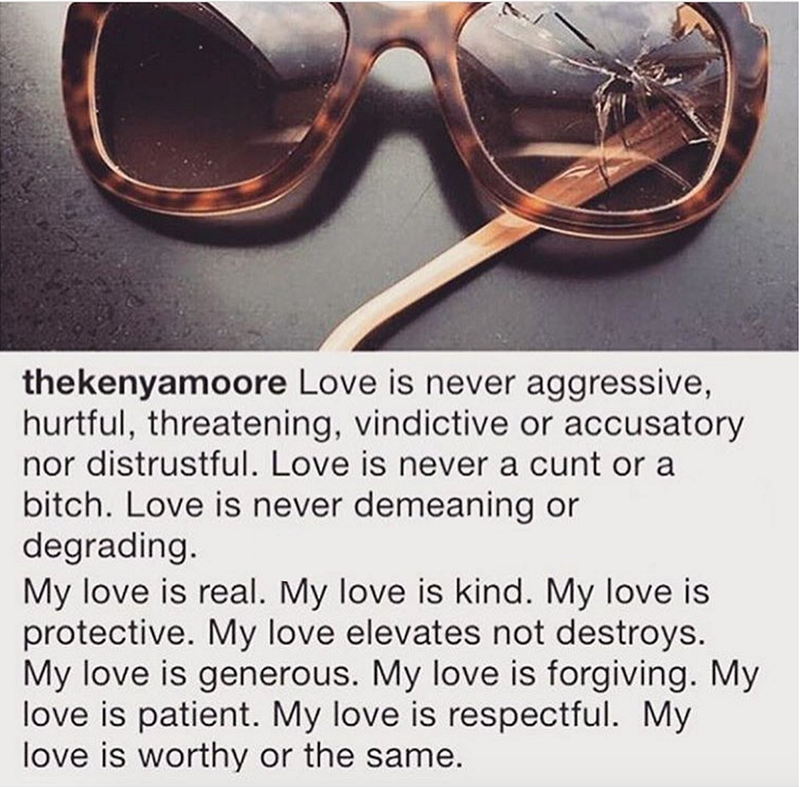 The reality star also spoke with Us Weekly and confirmed that she and Matt are having problems, but they still have love for each other.
"Matt and I are having some issues, but there is no question we have love for each other. Respectfully, please allow me to go through my own process. We appreciate some privacy at this time," Kenya said.
We have a feeling that these two will get back together.
Be the first to receive breaking news alerts and more stories like this by subscribing to our mailing list.