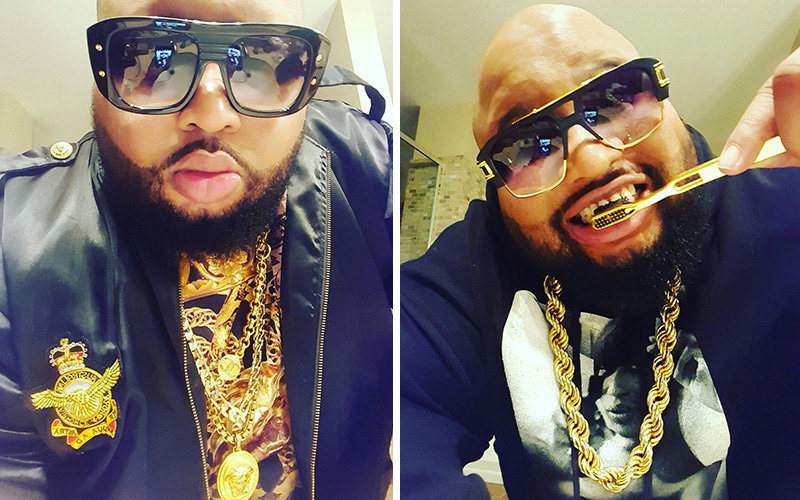 In the music industry, producers and songwriters tend to be the ones that eat off of their success the longest.
After all, royalties can make life quite comfortable years and years down the line. Just look at how Kandi Burruss has managed to live a life of comfort and luxury off of her royalties from songs like "Bills Bills Bills," "No Scrubs" and NSYNC's "It Makes Me Ill."
Jazze Pha was supposed to be set for life. The Atlanta-based producer's list of hits includes Ciara's "1,2 Step" and "Get Up," along with many other notable artists in Atlanta including Usher, Bow Wow and T.I.
But Jazze's big spending ways caught up with him because according to court documents that the Jasmine Brand pulled, Jazze Pha is BROKE, y'all.
The legendary producer filed Chapter 13 bankruptcy on April 28th in Georgia, explaining he is drowning in over $625k owed to creditors.

According to the court documents, the music producer – who runs his company Futureristic Entertainment – has less than $590k in assets and over $625k owed in liabilities to creditors.

The producer says his gross income for this year has only been $30k and last year he only made $65k from his business. His monthly income is listed as zero but his company racks in $14k per month.

His assets include $3k in his bank account, $60 in cash on hand, his 2 music companies are worth $1k each, the producer is owed $10k in royalties, his Georgia home along with along with a 2010 & 2015 Cadillac Escalade, $30k in household goods, $1k in electronics, $1k in clothing & $1k in jewelry (necklace).
The crazy thing is that Jazze was JUST on "Love & Hip Hop Atlanta" last season acting like his shit didn't stink when Mimi was trotting over her so-called artists Jessica Dime and Tiffany Foxx to work with him. Come to find out Jazze really needed a check from Mona and was just posin' for da cameras.
Don't it always seem to go, that you don't know what you've got till it's gone?
Be the first to receive breaking news alerts and more stories like this by subscribing to our mailing list.