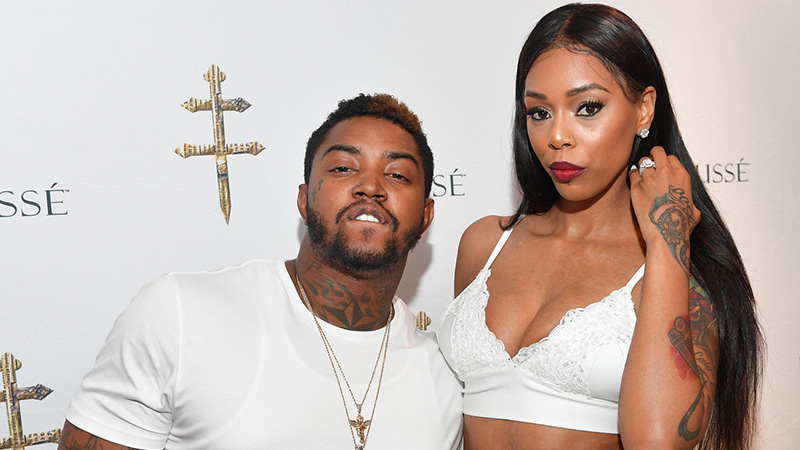 Momma Dee better start making some more room in the palace because Lil Scrappy and The Bambi are now engaged to be married.
Someone, apparently The Bambi's cousin/stylist, posted a photo on Instagram showing Scrappy on bended knee making his proposal following a romantic dinner at a creole restaurant. The photo has since been deleted, but not before screenshots were taken.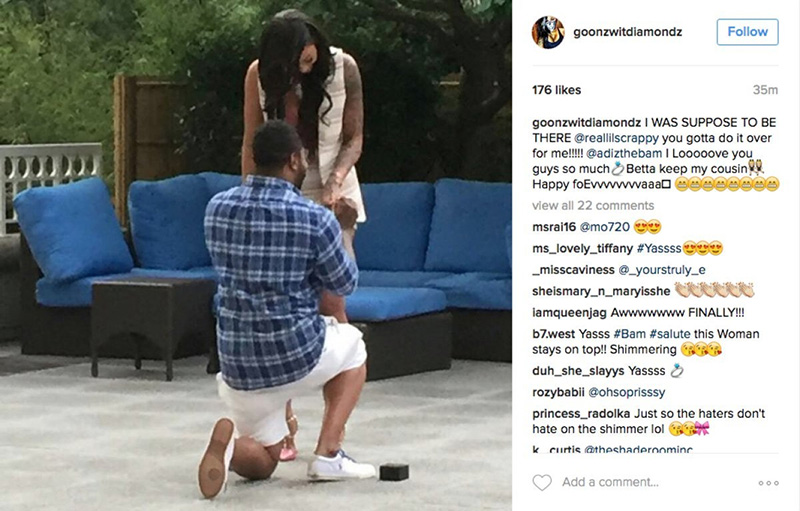 "I WAS SUPPOSE TO BE THERE @reallilscrappy you gotta do it over for me!!!!! @adizthebam I Looooove you guys so much Betta keep my cousin Happy foEvvvvvvvvaaa," the caption read.
Another photo shared on IG by Tammy Rivera, Bambi's friend and Love & Hip Hop Atlanta co-star, showed The Bambi flashing her huge engagement ring along with the caption, "When you're super happy for your friends." That image has since been deleted as well, but, once again, screenshots.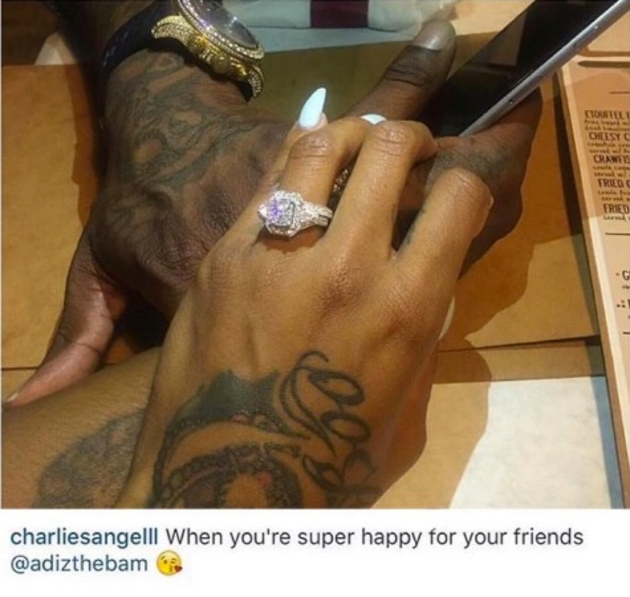 Bambi was also spotted with Scrappy on the red carpet of an event in Atlanta over the weekend showing off her rock.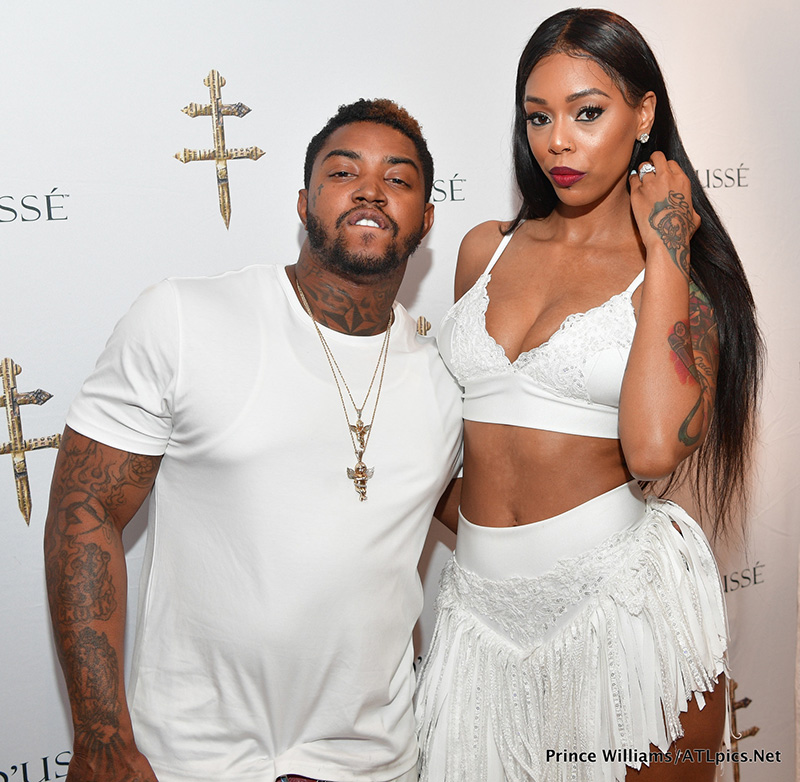 Avid viewers of Love & Hip Hop Atlanta may be scratching their heads at this point considering that as of the latest episode, Scrappy and The Bambi are clearly not together.
In fact, The Bambi and Jessica Dime ended up getting into an altercation because Bambi was out with another dude and Dime was throwing it all in Bambi's face that Scrappy had been calling and Facetiming her.
But Scrappy and Bambi are obviously back together now, and it looks like they're ready to make things official just in time for the reunion, which will be recorded sometime within the next month or so.
https://www.instagram.com/p/BFhffQxLcf2/
https://www.instagram.com/p/BFcRb2ircXa/
https://www.instagram.com/p/BFVGJLhrcRp/
Be the first to receive breaking news alerts and more stories like this by subscribing to our mailing list.