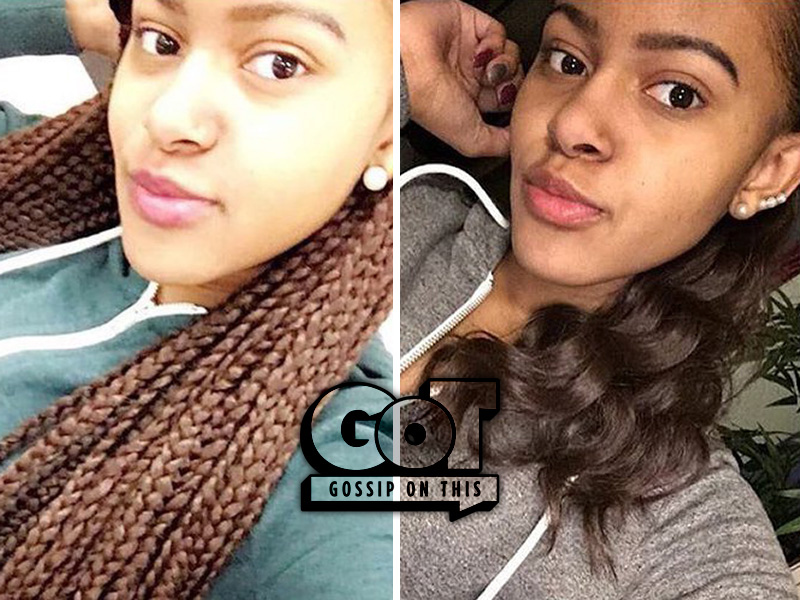 A family member has confirmed that the 16-year-old girl who died after she was jumped by a gang of girls in a high school bathroom was indeed named Amy, as social media reported. Amy Inita Joyner was her full name.
Family member confirms victim of fatal attack in #HowardHighSchool girls bathroom is 16yo Amy Joyner #ripamy pic.twitter.com/zTivfozdUC

— Cleve Bryan CBS3 (@CleveBryan) April 21, 2016
As we previously reported, 16-year-old Amy Joyner was attacked this morning at Howard High School in Wilmington, Delaware.
#RIPAmy: Delaware Teen Dies After She Was Jumped by Gang of Girls in High School Bathroom
According to numerous witness accounts, the fight was over a boy, and Joyner is said to have hit her head on a sink before being knocked unconscious.
"She was fighting a girl and that's when all these other girls started jumping her, and that's when she hit her head on a sink," said Kayla Wilson, a student who witnessed the fatal altercation.
Emergency responders made attempts to resuscitate the girl before airlifting her to a nearby children's hospital, where was pronounced dead.
Investigators haven't confirmed Wilson's story, though they did say Joyner and at least two others were involved in the altercation.
Police are awaiting autopsy results to determine Joyner's exact cause of death. No charges have been announced, though several witnesses are cooperating with police.
The school was immediately placed on lockdown after the fight and students were dismissed for the day a few hours later.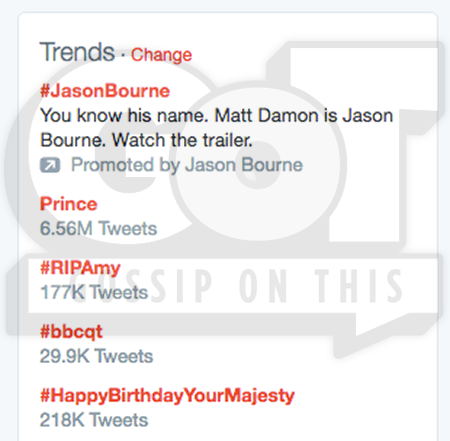 Meanwhile, the hashtag #RIPAmy continues to trend on Twitter as news spreads of Amy Inita Joyner's tragic death:
Young women, please learn to love yourselves. When you do, you'll realize that fighting over a male is inferior to you. #RipAmy

— Isha Thorpe (@IshaThorpe) April 22, 2016
we live in a world where a 15 yr old girl can get killed at school while people stand back recording trying to create a viral video #RIPAmy

— Everette Taylor (@Everette) April 22, 2016
every time you share or watch one of these fight videos on worldstar & other platforms, you're contributing to that negative culture #ripamy

— Everette Taylor (@Everette) April 22, 2016
#RIPAmy her mom sent her to school expecting her to just get & education & be safe. now her child is gone. pic.twitter.com/WJfYwNOsYj

— ??? ??? ? (@meghvnmvrie) April 22, 2016
People are so messed up ..?? #RIPAmy https://t.co/vekho7OAiJ

— Austin Keller (@austinkeller) April 21, 2016
#RIPAmy: Delaware Teen Dies After She Was Jumped by Gang of Girls in High School Bathroom https://t.co/tUDsFwFNCC pic.twitter.com/0JJFEM2X7Z

— Gossip On This (@GossipOnThis) April 21, 2016
Cant wait to watch these girls be tried for murder and see them spend the rest of their lives in prison where they belong #ripamy

— kenna (@kennabbby) April 21, 2016
https://twitter.com/dinahsthot/status/723270711301812224
https://twitter.com/WORLDSTAR/status/723276745021886464
https://twitter.com/idcimniaa/status/723274102463553536