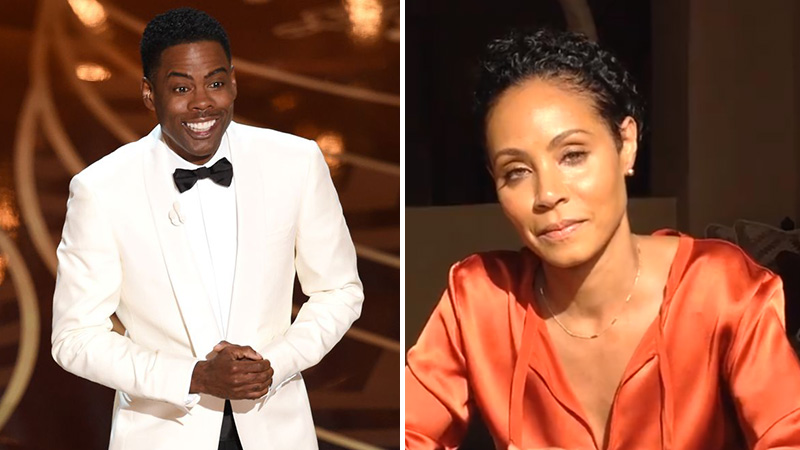 Chris Rock hosted the 2016 Oscars Sunday night (Feb 28), and unsurprisingly, his opening monologue touched on the #OscarsSoWhite controversy and the celebrities who were boycotting the ceremony.
While Rock did mention a number of celebs who refused to attend the show, the brunt of his joke was directed towards Jada Pinkett Smith, who was very vocal about her boycott of the Academy Awards.
"What happened this year? People went nuts. Spike [Lee] got mad. Jada went mad. Will [Smith] went mad. Everyone went mad!" Rock said of the celebs protesting the Oscars. "Jada said she's not coming. I was like, 'isn't she on a TV show?' Jada's gonna boycott the Oscars? Jada boycotting the Oscars is like me boycotting Rihanna's panties. I wasn't invited!"
After the crowd laughed at Rock's joke, he went on to say that he understood why Jada was so upset.
"Her man Will was not nominated for Concussion. I get it. You get mad. It's not fair that Will was this good and didn't get nominated. You're right," Rock said. "It's also not fair that Will was paid $20 million for Wild Wild West!"
The 2016 Academy Awards marked the second time Chris Rock has hosted the annual ceremony.
Be the first to receive breaking news alerts and more stories like this by subscribing to our mailing list.