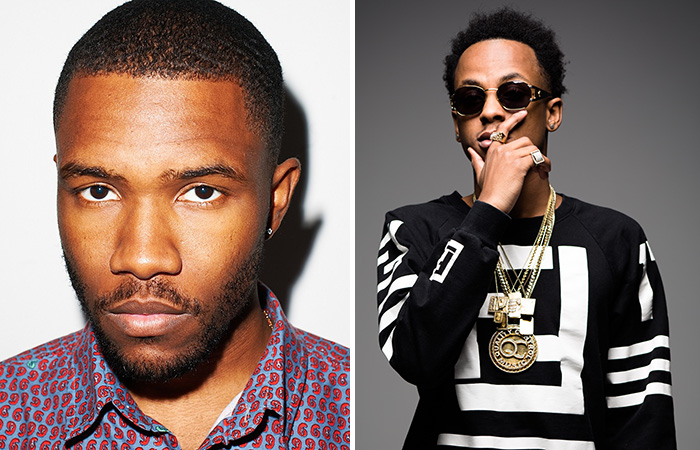 It's been three long years and some change since Frank Ocean blessed the world with his debut album Channel Orange.
Since its release, Frank's presence in the music world has been non-existent, with him teasing fans with hopes of new music just to have us all sitting here looking crazy and patiently waiting on his return.
Last April, Frank announced on Tumblr that he would be putting out a brand new album and a magazine titled "Boys Don't Cry" in July. Well, July came and still no Frank Ocean album.
With the constant let-downs and unexplainable behavior Frank has been presenting fans with, there's no doubt that most Frank Ocean fans have probably given up on his career.
But before you totally delete Frank out of your heart forever and trash all of his playlists on iTunes, there may still be a chance that everyone's favorite singer who hates being a singer will be making a comeback in 2016.
Last night, Atlanta rapper and Migos affiliate Rich The Kid posted a screenshot (before taking it down) of him and Frank FaceTiming each other and hinted that the two could be working on a collaboration.
Hol tf up RT @IAmRichTheKid: Me X Frank Ocean… Smh ? pic.twitter.com/VQyrGDDjvx

— Stephen Dacres (@SRDtv) January 7, 2016
Rich The Kid has since confirmed to HotNewHipHop that he and Frank Ocean (and Wiz Khalifa too) are indeed working in the studio together:
We reached out to Rich The Kid exclusively, and he did indeed confirm the two artists are collaborating, in fact, he says, "we recording new music today." The Atlanta-born rapper continued, "We are in L.A. I'm here working with Wiz [Khalifa] and I called him [Frank Ocean], he's in the studio."
Besides the fact we're trying to figure out how in the living f**k Rich The Kid (of all people) was able to get Frank "The Recluse" Ocean to come out of whatever hole he's been hiding in … this may actually be good news.
https://twitter.com/IAmRichTheKid/status/685119095432335361
Be the first to receive breaking news alerts and more stories like this by subscribing to our mailing list.