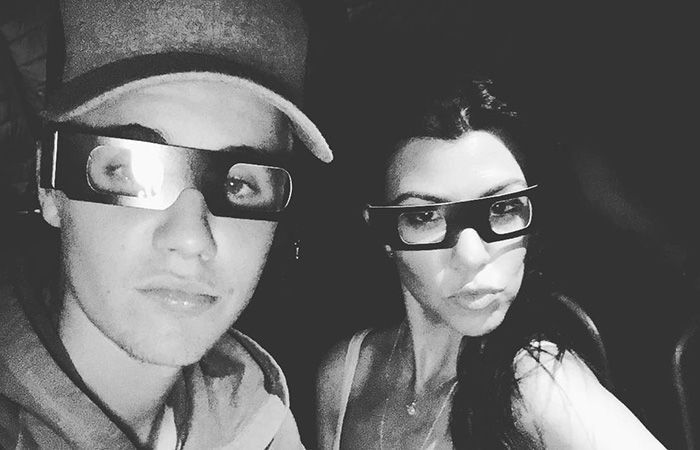 Thanks to Scott Disick … Justin Bieber is putting his young swag sauce all over Kourtney Kardashian.
This past weekend, Kourtney was spotted getting cozy with Bieber at Hollywood nightspot The Nice Guy.
"He and Kourtney were nearly inseparable – smoking on the patio together and were super touchy feely," sources told People.
The two were also seen hitting up karaoke lounge Blind Dragon before photogs caught Kourtney leaving Justin's hotel room Saturday morning (Dec 12) at 4 a.m.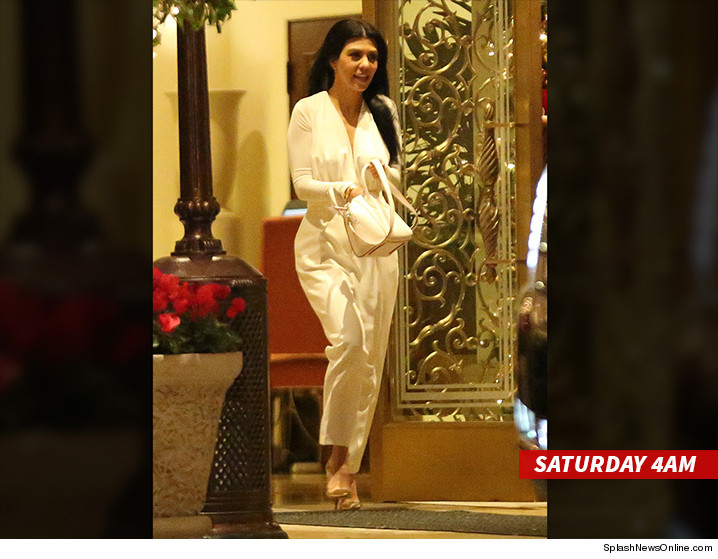 Sources close to Bieber tell TMZ that Kourtney and Justin have been hooking up for a few months now since they ran into each other back in October.
Kourtney, however, is insisting to family and friends that she and JB are only friends.
The "Keeping Up With The Kardashians" star split from her boyfriend/baby daddy Scott Disick over the summer after photos of Scott on a vacation with his ex-girlfriend Chloe Bartoli leaked online.
Despite their breakup, Scott is reportedly sleeping on Kourtney's couch until he finds a new spot and is none too pleased about her hooking up with the Biebs.
"He's had so many stories about him recently, he has no reason to be pissed," a source told Us Weekly. "He feels like he has to take the humiliation."
The insider added, "Scott feels she's doing this to get back at him and get revenge. He feels he has to take it and can't say anything after all he did to her, but he thinks it's dumb and immature."
Considering Kourtney is the oldest of the all the Kardashian sisters and is 15 years older than Justin, it is kind of awkward that she's giving him the time of day at all.
But when Scott Disick is your baby daddy, you deserve to hook up with whoever can help you sleep better at night.
Be the first to receive breaking news alerts and more stories like this by subscribing to our mailing list.