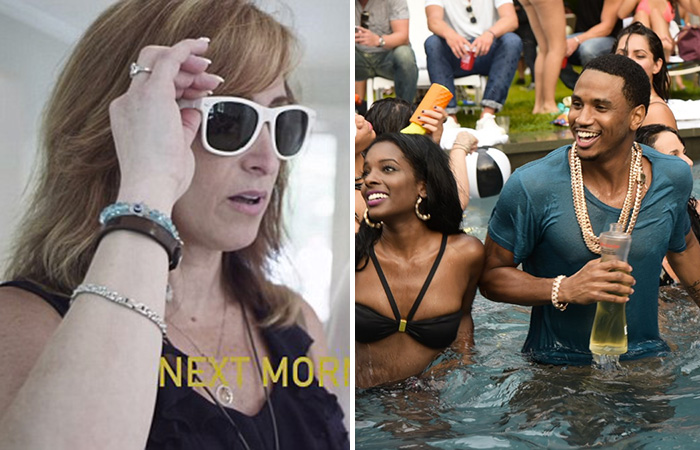 An assistant principal at Southampton High School in New York is under fire after appearing in rapper J.R. and R&B singer Trey Songz's music video for "Best Friend."
Despite only appearing at the beginning and end of the video for a brief cameo (she simply played a woman going on vacation with her husband who allows Trey and J.R. to "watch after her house"), assistant principal Esther Adler-O'Keefe lost her job and was reassigned to another position in the Hampton school district following the video's release.
According to New York's WABC7, Adler-O'Keefe has been reassigned to oversee a variety of academic support services throughout the district.
The Hampton school district says the reason for O'Keefe's firing was due to the song's message which promotes drugs, liquor, and half-naked women.
"he video in question showcases behaviors and language use that is not promoted by the Southampton School District," Superintendent Dr. Scott Farina said in a statement. "In fact, we actively teach our students the importance of good character and making smart choices. Additionally, this is not representative of who we are as a district, nor of our students and staff."
Adler-O'Keefe claims she was completely unaware of the lyrics in the song when she was recruited to be in the video over the summer.
Do you think Adler-O'Keefe being fired and reassigned to another position was a tad bit overboard or more than appropriate? Tell us in the comments below.
Be the first to receive breaking news alerts and more stories like this by subscribing to our mailing list.