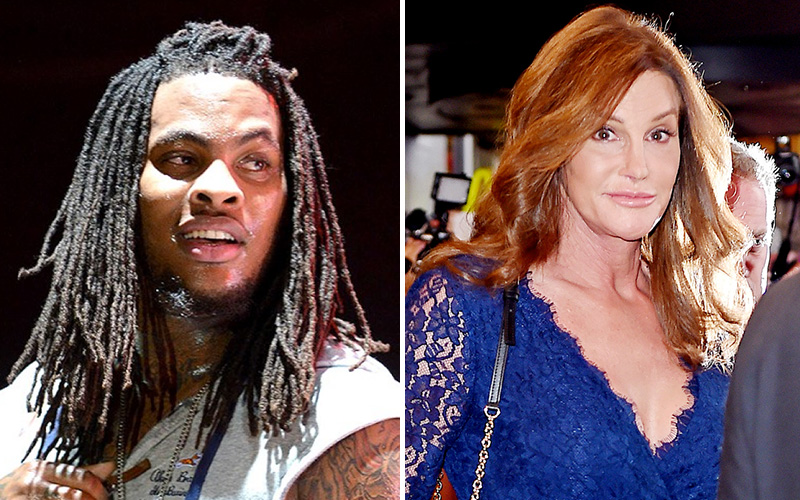 Waka Flocka Flame is not a big fan of Caitlyn Jenner.
Flocka recently stopped by "The Breakfast Club" and discussed being on good terms with Gucci Mane, his reason for leaving "Love & Hip Hop Atlanta," running for President, Donald Trump running for President and more.
But what stuck out the most during his interview was his views on Caitlyn Jenner and the transgender community being promoted on TV.
"Women are afraid to be a wife and young males are afraid to be men. It's not cool, they're not marketing that. They don't market families and husbands and wives no more. They're marketing young girls, transgenders, they're marketing evil, man. It's really evil … Evil is marketed … I ain't got nothing against anybody's preferences, but putting it on TV, that's crazy. Kids are the only ones watching TV. Adults are too busy. They trying to control life."
He went on to add that he thinks that Bruce Jenner is rebuking God and that the devil is playing tricks on his mind.
"I ain't saying nothing against like a Bruce Jenner, you are who you are when God made you, not who you became after he did. That's how I just feel. You rebuking God, man… God ain't put them feelings in you that's the devil playing tricks on your mind. That's a test from God. If you can't outbeat that one time, so you believe that, then you'll believe everything else and you're going down that way."
Watch Waka speak on Caitlyn Jenner below (9:06 to 10:30):
Be the first to receive breaking news alerts and more stories like this by subscribing to our mailing list.