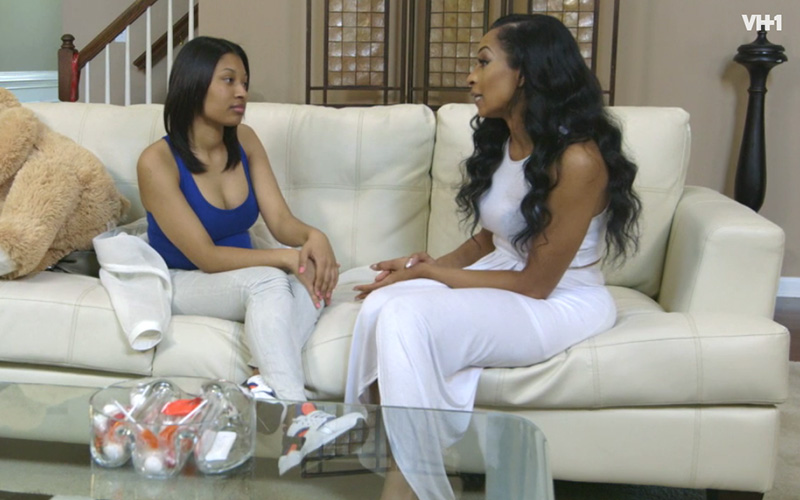 She has a name, and a face … and she's REAL! We're talking about Karlie Redd's adult daughter Jasmine, who was recently revealed in an unaired clip from Season 4 of "Love & Hip Hop Atlanta."
Years ago when we were first introduced to Karlie Redd, we all had a simple (yet unknowingly complicated) question in our heads: HOW OLD IS KARLIE REDD???
To this day, she claims to be "in her twenties," but Karlie's been saying she's in her twenties for well over a decade, which just doesn't add up. (No one stays in their "twenties" forever, Karlie.)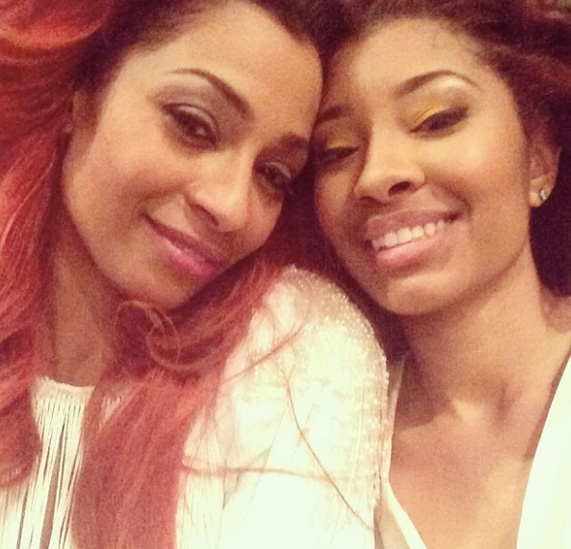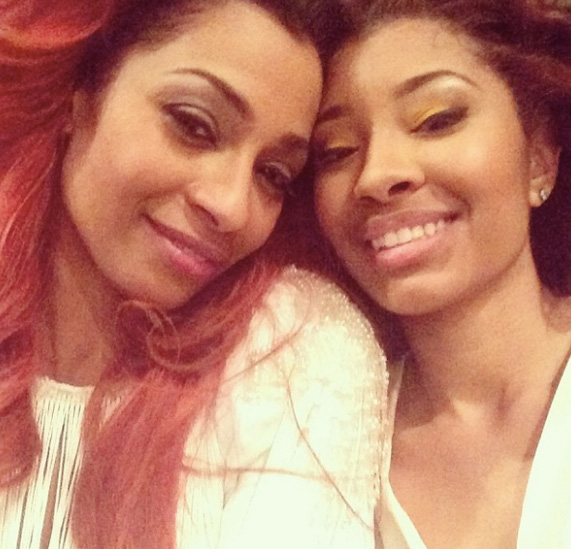 Besides, she has a grown daughter who is in her twenties. You can't go around saying you're in your twenties if you have a child in their twenties. (Maybe these days Karlie's saying she's in her "thirties," but still…)
While we may never know Karlie's REAL age (according to our own personal sources — and Google — Karlie will turn 51 years old this year), the aspiring singer/actress and CEO of "Empire" records (LOL) showed off 20-year-old her daughter in the latest season of Love & Hip Hop Atlanta.
The nearly 3-minute scene was never shown on television, but VH1 featured it on their website.
The clip shows Karlie having a conversation with Jasmine (after giving her a barrage of unwanted kisses) about school and having another child, particularly a son, who she believes will not ask her for money everyday, unlike Jasmine.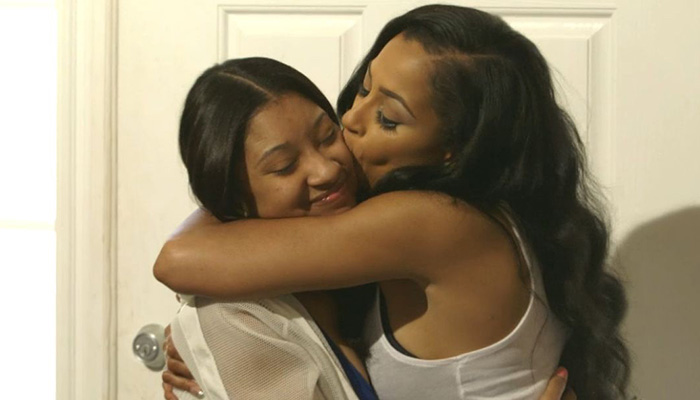 In between forcing her grown daughter into staying in school ("You don't have a choice, I thought you knew you didn't have choices" she says), Karlie also tells Jasmine that she wants to have a son.
"Your imaginary son," Jasmine quips, knowing good and damn well that her mother is well into menopause and can't have anymore children. But Karlie is dead ass serious, so she just plays along anyway.
"You're not having a son," Jasmine says over and over. Again, Jasmine knows that the only "son" Karlie can possibly have is a GRANDson that comes from her.
"When are you having a son?" Jasmine asks her delusional mother. "When I'm finished with all the craziness. And you," Karlie responds. "Having to give you money everyday. I'm gonna have a son and my son isn't gonna ask me for money everyday."
"Yes he will [ask for money everyday], he's going to be a newborn. He's going to need everything," Jasmine tells her mom like how you explain to your teenage daughter about how expensive having a baby is.
"Why would you want to start over and have a son?" Jasmine inquires. Karlie, who has an answer for everything, says, "because I have a girl so I want a boy," as if she's talking about baby dolls or something.
You don't get to pick and choose what the sex of your baby is. That's just not how life works. Speaking of "life," of course Karlie's new boo R&B singer Lyfe Jennings comes up in the convo.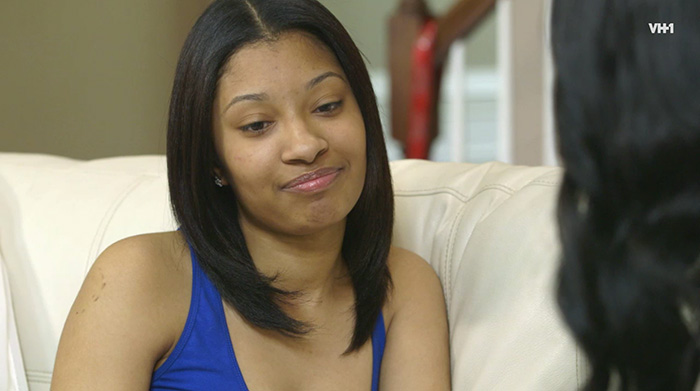 "Just be careful who you have 'a son' with," Jasmine cautions her mom, who she knows is a Grade A certified THOT.
"No, I'm not saying I'm having it with Lyfe," Karlie explains, "I'm gonna take my time, I don't know who yet, so I'm just gonna figure it out."
"No time soon," Jasmine says.
UHM. NO TIME EVER. KARLIE OLD ASS CAN'T HAVE NO BABIES is exactly what Joseline would blurt out if she was in the room.
Be the first to receive breaking news alerts and more stories like this by subscribing to our mailing list.