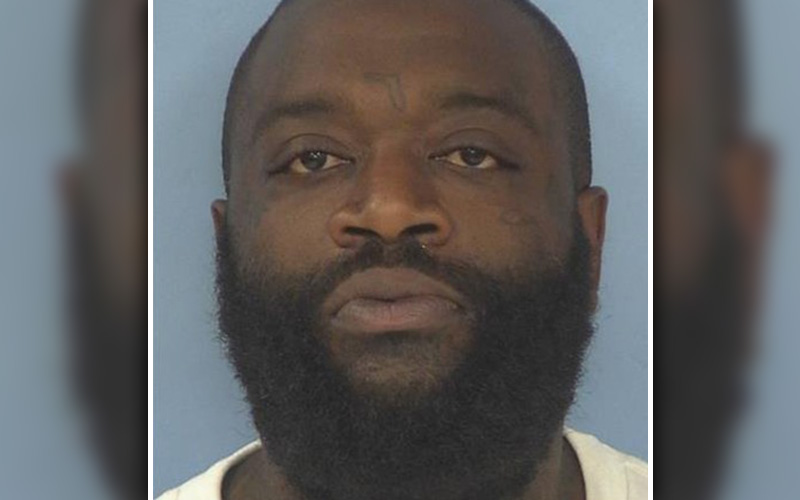 We haven't heard a lot from rapper Rick Ross since 2014, but we do know he was arrested for marijuana possession Wednesday afternoon (Jun. 10) in Georgia.
CNN reports Ross was pulled over by police in Fayette County, Georgia for a possible window tint violation.
While talking to Ross, officers allegedly smelled marijuana coming from the car, giving them the right to search the vehicle.
According to TMZ, the cops ended up finding 5 "marijuana cigarettes" in Ross' bentley.
Ross (real name: William Leonard Roberts II) was booked into the Fayette County jail and was released later that evening after posting a $2,400 bond.
The Fayette County Sheriff's Office told Billboard that Ross — who worked as a correctional officer in Florida before he became a rapper — was "very cooperative" during his arrest and gave officers no trouble at all.
This isn't the Bawse's first brush with the law in regards to pot possession. Last year, Mr. Ricky Rozay was arrested in North Carolina for missing a court date over a previous marijuana charge.
Be the first to receive breaking news alerts and more stories like this by subscribing to our mailing list.