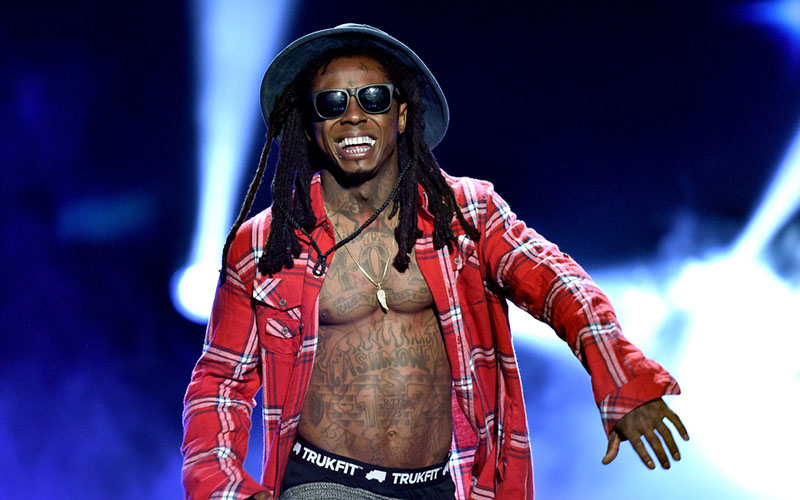 Earlier this week it was reported that Lil Wayne had decided to drop his multi-million dollar lawsuit against Birdman and Cash Money Records, but as it turns out, that was just a rumor.
Legal filings Monday suggested that the rapper had agreed to voluntarily drop the suit, but according to Weezy's lawyer, the $51 million lawsuit is still on, it's just been moved from New York to New Orleans, where Wayne signed his record deal with Cash Money back in 1998.
"We gave them until [Monday], April 6th to file an answer," Lil Wayne's attorney Robert Sweeney told Rolling Stone. "[Cash Money] said they were going to challenge the venue, so at that point, it was a waste of time and money, so we all agreed that we would dismiss the action [in New York] and Wayne and [his record label] Young Money would re-file in New Orleans."
Tunechi's legal team explained further in a separate statement:
"Lil Wayne and Young Money LLC have entered into a stipulation with Cash Money the effect of which is to transfer the claims raised in the action which had been commenced in the United States District Court for the Southern District of New York to the Federal and/or State Courts of Louisiana.

"The claims previously asserted by Lil Wayne and Young Money LLC against Cash Money for substantial monies owed and breach of fiduciary duty have not been settled and will be prosecuted in Louisiana as expeditiously as possible."
Lil Wayne and Birdman have been at odds publicly since last December when Wayne tweeted "I want off this label," accusing the Cash Money CEO of refusing to release his new album 'Tha Carter V.'
Wayne followed that statement up with a $51 million lawsuit against Cash Money in January, claiming that the label owed him money for the last two albums he's recorded. He also dissed Birdman in the opening song of his 'Sorry 4 the Wait 2' mixtape, released that same month.
In February, Wayne told Rolling Stone that he and Birdman aren't on speaking terms. "I have no words," he said. "I'm super-numb to it, to tell you the truth."
Earlier this month, at a show in Florida, Wayne announced that 'Tha Carter V,' as well as another anticipated project 'The Free Weezy Album' would be out soon, and he also yelled "F*ck Cash Money!" before throwing his mic down and walking off stage.
It doesn't sound like Birdman and Lil Wayne have plans to reconcile, and it doesn't look like this lawsuit is going anywhere anytime soon.
Be the first to receive breaking news alerts and more stories like this by subscribing to our mailing list.