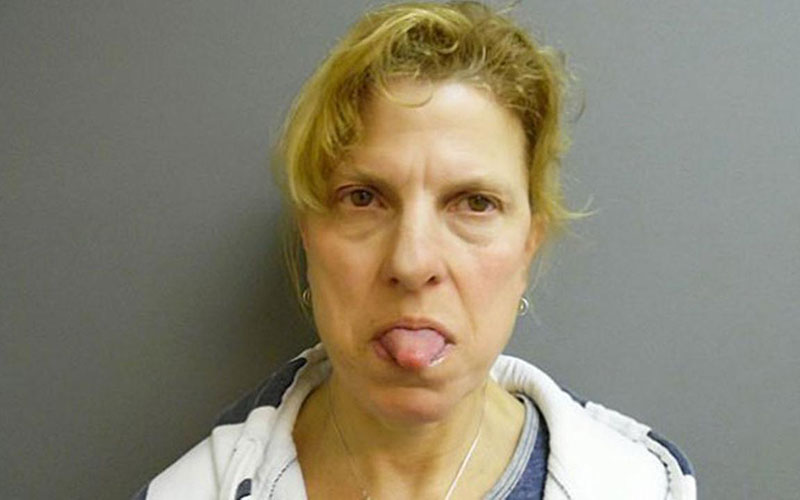 Linda MacDonald is the definition of "Thug Life."
MacDonald was recently arrested in Vermont for on suspicion of DUI after she crashed her 2011 Toyota Camry into a fence.
In Linda's defense, she was was on the phone and writing down directions when she wrecked. Vermont State Police said in a press release:
"Ms. MacDonald explained that because she was lost, she was on the telephone getting directions and writing them down on a legal pad when she exited the roadway and struck the fence."
Authorities administered field sobriety tests and a preliminary breath test, which allegedly indicated MacDonald had consumed an unknown quantity of alcohol. She was ultimately arrested for driving under the influence and was transported to the Vermont State Police barracks in Brattleboro.
But it wasn't MacDonald's arrest that made headlines. It was the mugshot she took of her sticking her tongue out while being booked that's catching everyone's attention.
What better way to say "F*ck the police" than this?
We're sure Eazy-E and the rest of NWA would be proud.
Be the first to receive breaking news alerts and more stories like this by subscribing to our mailing list.