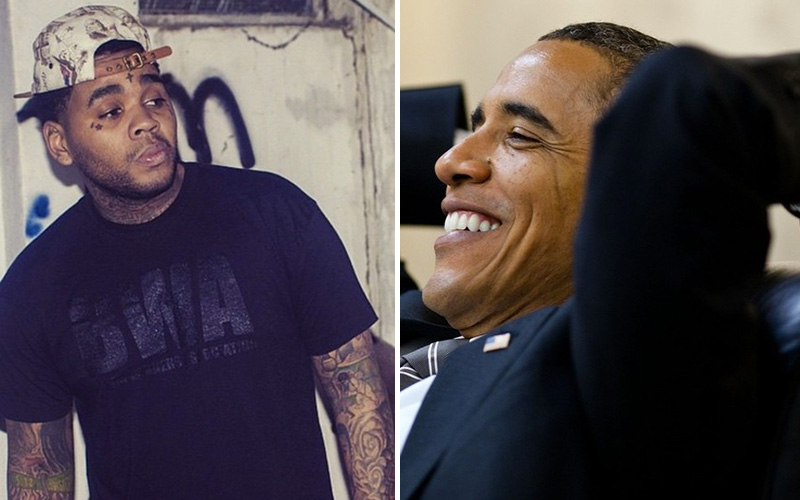 Kevin Gates wants President Barack Obama out of the Oval Office quick fast and in a hurry.
Whether he's talking about how he has sex with his cousin or kicking a woman out of his house for not giving his pet dog a blowjob, the Louisina rapper never shies away from speaking on how he feels.
In a new video posted on his Instagram, Gates says he's buried more homies and family than ever since Obama has been in office. He also blames the President for messing up his paper. THANKS OBAMA!
"Niggas so stupid, talking 'bout a change gon' come. [Since] Obama been in office I done buried more of my niggas and more family than I ever did in my life. All he did was fuck a nigga money up since he been in office. Please get this nigga out of office."
Watch Gates speaking on President Obama below: