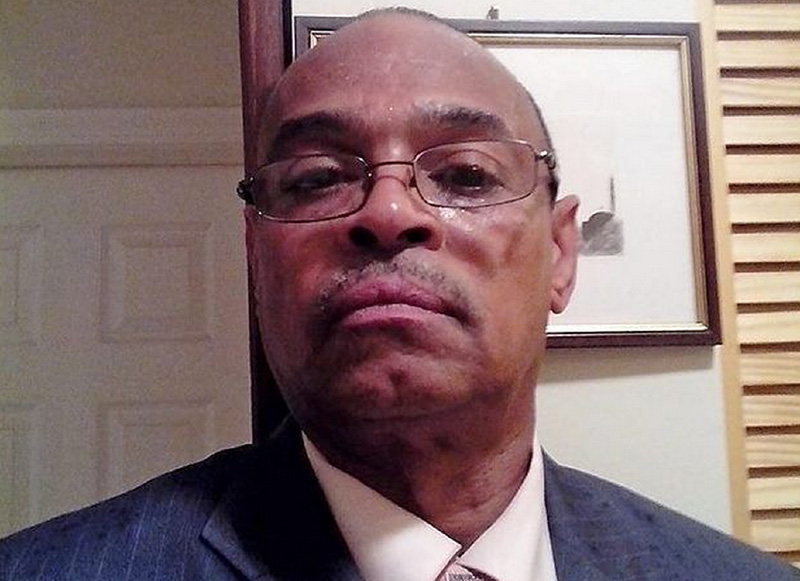 And today the word HYPOCRITE comes in the form of Rev. Shaun O Harrison Sr.
Rev. Shaun O Harrison, the dean of students at Boston's English High School, was arrested Tuesday (Mar 3) for allegedly shooting a 17-year-old in the back of the head "execution style."
The Boston Globe reports that the 17-year-old was a part of the Dean's drug operation and was also student at his school.
"He had told the victim that they were going to a house to get marijuana and meet up with some girls for the victim," Suffolk Assistant District Attorney David Bradley said.
In the past, Harrison — whose nickname was "Rev" — has been known for preaching against gang violence and the use of illegal guns, which raises eyebrows as to why he would be selling drugs and shooting teenagers from his school in the first place.
After being shot, the 17-year-old student was able to escape the scene and flagged down a car passing by. He was taken to a local hospital where he was treated for his injuries.
The student was taken to Boston Medical Center, where doctors removed a bullet lodged in the boy's cheek. On Wednesday, he told police that he had been selling marijuana for Harrison for the past several months, Bradley said.

The student identified Harrison, and video showed the alleged shooter returning to an apartment on Pompeii Street that belongs to Harrison, he said.
The "Rev" is being charged with armed assault with intent to murder, aggravated assault and battery, and unlawful possession of a firearm.
Be the first to receive breaking news alerts and more stories like this by subscribing to our mailing list.