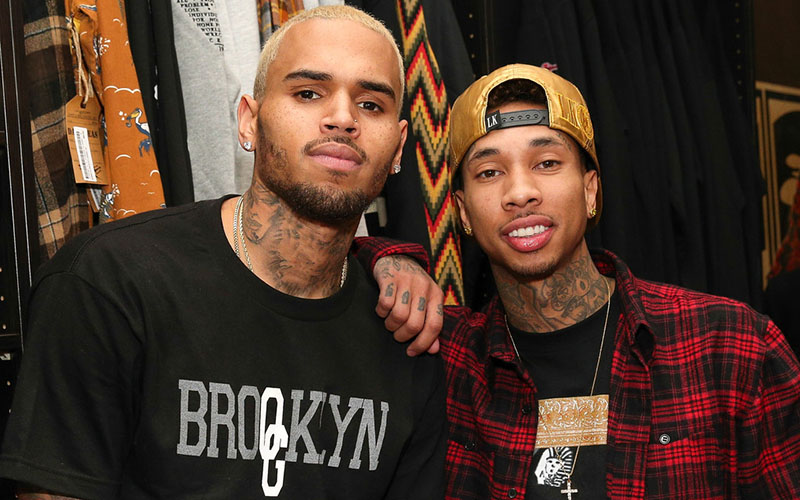 Tyga sounds like he really wants to lay hands on Drake like a preacher during a baptism.
In the past, Tyga has been very vocal about his dislike for Drake and was quoted last year in a Vibe interview calling the OVO rapper "fake." His words verbatim:
"I don't like Drake as a person. He's just fake to me. I like his music; you know what I'm saying? I think his music is good, but we're all different people. We were forced together and it was kinda' like we were forcing relationships together."
But their beef didn't stop just there. With both rappers subliminally firing shots at each other on tracks like "6 God" and "Make It Work," Drake liking Tyga's baby mama Blac Chyna's pics on Instagram, and then Drake later going on to post a pic of Kylie Jenner (who is rumored to be Tyga's new girlfriend), the two Young Money artists have been going at each other's necks non-stop for some time now.
And to add more fuel to the fire … Drake recently dissed Tyga and called him out on his relationship with Kylie Jenner on "6 PM in New York" — a track off his new mixtape 'If You're Reading This It's Too Late.'
On the track, Drake raps:
I heard a lil lil homie talking reckless in Vibe / Quite a platform you chose, you shoulda kept it inside

Oh you tried, it's so childish calling my name on the world stage / You need to act your age and not your girl's age.
Note: Kylie Jenner is only 17, so Drizzy really went hard on this one.
Tyga quickly caught wind of Drake's remarks and took to Twitter to respond, saying the rapper is "still a bitch" (as if he's always been a bitch?) and he's been "ducking the fade from Brown," likely referring to Chris Brown.
@Drake u still a bitch. All that sneak dissing is weak. Just pull up. I know where u live and u know my address.. U been ducking the fade from Brown.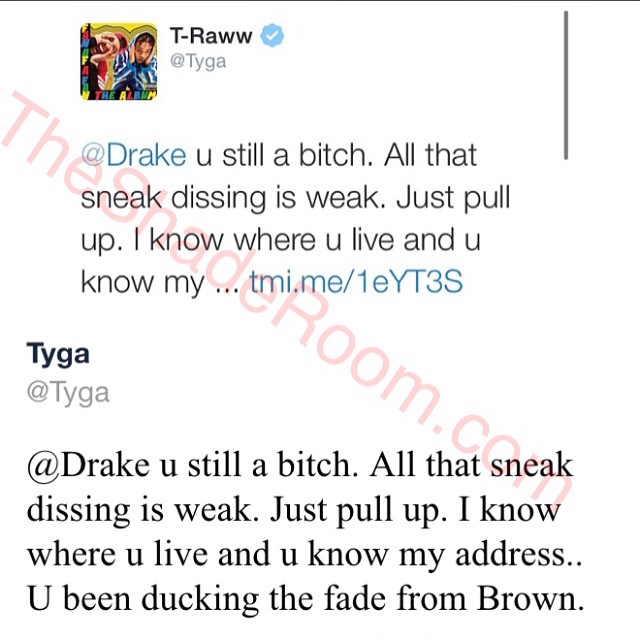 He later deleted the tweet, but during a performance posted on WorldstarHipHop that appears to have happened in the past few days, Tyga switched up the lines on his "Make It Work" track and rapped:
"Aubrey never was my homie. All these b*tches know you're corny n*gga."
Peep the footage below:
Sh*t is getting real in camp YMCMB.
Be the first to receive breaking news alerts and more stories like this by subscribing to our mailing list.