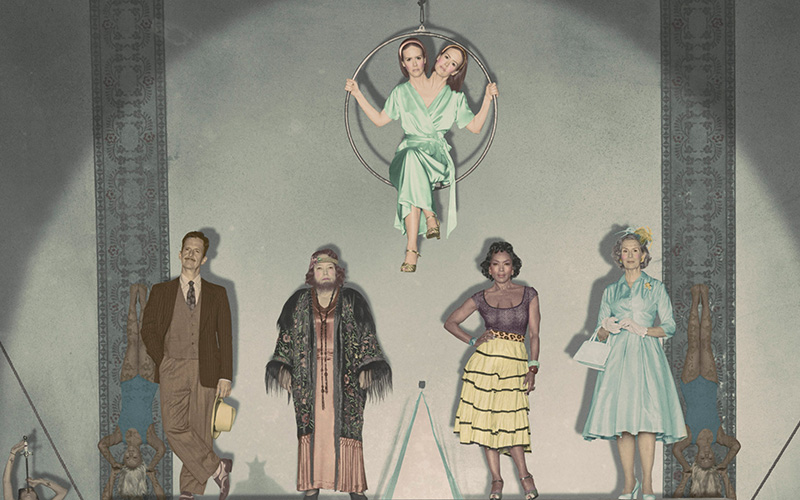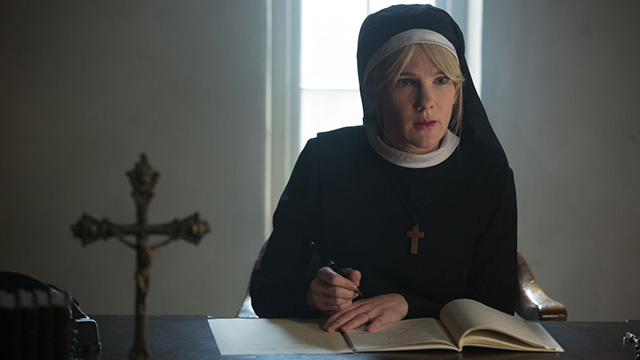 Another actress we missed on "Freak Show" was Lily Rabe. That five minutes she spent reprising her role as Sister Mary Eunice wasn't enough, especially after she kicked ass as the free-spirited Misty Day in "Coven." Plus, that version of hell she was sent to was simply awful and she deserves a chance at redemption.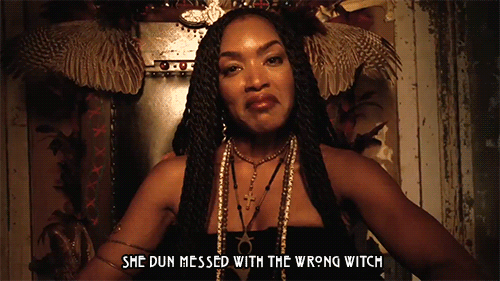 Though Angela Bassett hasn't been confirmed for Season 5, we can't imagine Ryan Murphy not using her, especially since she's said that the excitement of playing a brand new character every season is "thrilling."
And since Jessica Lange usually plays the "Big Bad Bitch" in every season, and she's likely leaving, there's room for someone to come in and fill that spot, and who better than Angela EFFING Bassett? Remember how she kicked A-S-S in "Coven?" Okay then.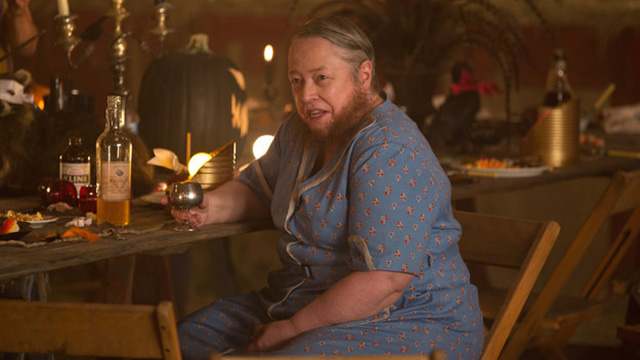 Another actress in the running for the "Big Bad Bitch" in Season 5 is Kathy Bates, who has been approached by Murphy to return to the show.
"I love getting these fantastic characters to play," Bates told E! Online last October, "and Ryan's told me that he wants me to come back next year and it's getting hard to refuse, let me tell you! Everything's grown so much even since last year. It's amazing. I can't believe it."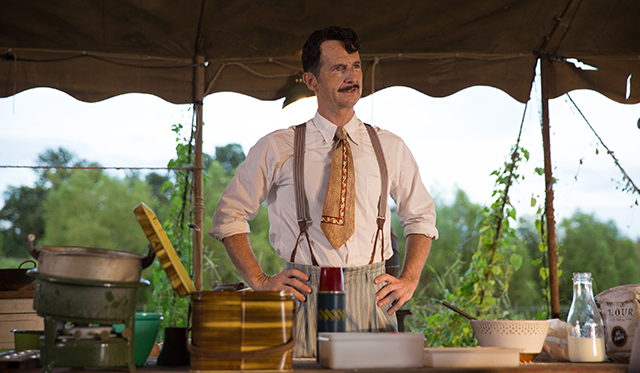 Denis O'Hare is also someone who we'd like to see return for "American Horror Story" Season 5, and fortunately, like some of our other AHS favs, he too has expressed interest in coming back for another season and Ryan Murphy has said that he wants the actor back.
"It's Ryan's world and we just wait for word. He would love for me to be in next season, but that's an informal invitation," O'Hare told NerdcoreMovement.com in an interview. "When I joined last year I signed a two year contract, so the idea is that I would come back for this year. But until he comes up with the idea and until he finds parts for us, we really have to wait."
As for the role he would like to play, O'Hare says he's down for whatever Ryan Murphy gives him. "I'm excited and anxious to see what they're going to come up with, and I will say yes to whatever I'm told to do," O'Hare said.
And last, and most certainly not least, is Finn Wittrock — who was arguably "Freak Show's" breakout star — and he should definitely have a nice role written up for him next season, because, duh.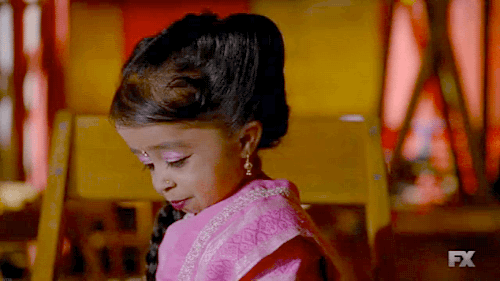 BONUS: Would it too much to ask for a surprise appearance from Jyoti Amge aka Ma Petite? We can always dream, can't we?