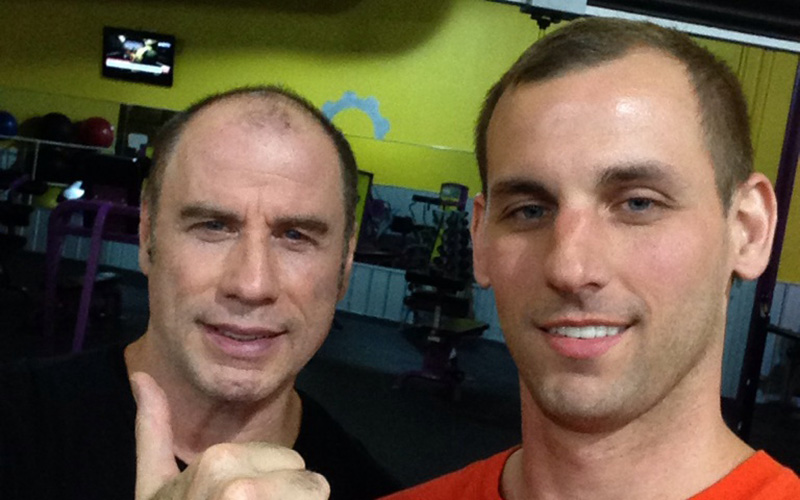 Nothing to see here guys! Just a photo of John Travolta and another man alone at the gym at 3 a.m. … ALONE.
"I thought I was at the gym by myself at 3am, then this guy comes up to me and introduces himself," the man wrote on Reddit. The "guy" just so happened to be John Travolta, noticeably without his hairpiece.
There isn't anything weird about that is it? Of course not! He doesn't have to wear his hairpiece everywhere.
No further details were provided about Travolta and this man's random 3 a.m. gym encounter, but ABC News caught up with the man — Ocala, Florida resident Justin Jones — who said he and John had a "fairly long conversation."
Justin said he works late and sometimes goes to the local Planet Fitness for a quick workout before he heads home, which explains why he was at the gym at 3 a.m. by himself. This past Wednesday (Jan 14) while he was at the gym, a familiar face walked up to him and introduced himself as "John."
"That's exactly how it happened," Jones told ABC News. "I said, 'Yeah, I know who you are! We had a fairly long conversation."
Jones has been watching some of Travolta's classic "Welcome Back, Kotter" episodes and he told him he was a fan.

"He seemed very flattered by that," Jones added. "He asked a lot of questions about if I was married and If I had kids. The time just flew by."

To share the news with his wife, Jones didn't tell her when he got home or the next morning, he made it a surprise.

"I went on my Facebook and posted it as my profile pic," he said. "She asked, 'What the hell happened last night?'"
Two Guys. One Gym.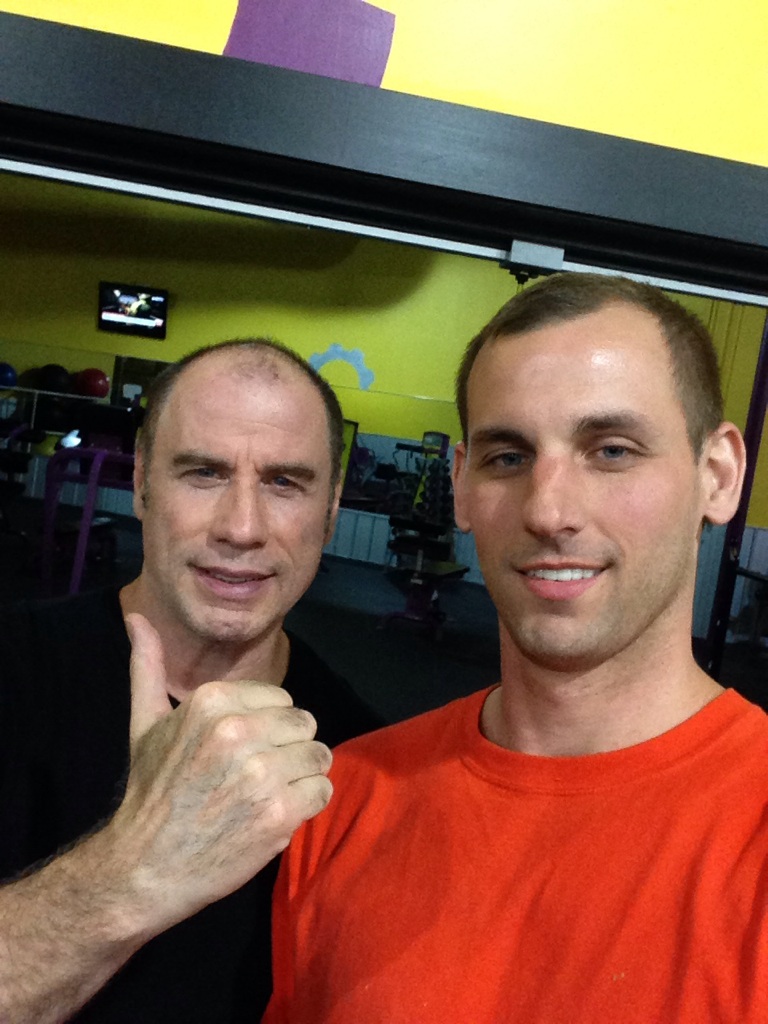 Be the first to receive breaking news alerts and more stories like this by subscribing to our mailing list.