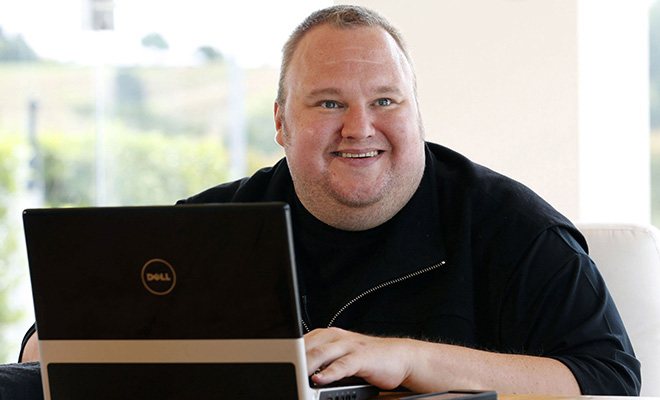 Just a few years ago, Internet entrepreneur Kim Dotcom was sitting on millions of dollars, but after a nearly three-year fight against being extradited to the United States to face online piracy charges, Dotcom says he's flat broke.
Video: It's official. I'm broke. Here's a Q&A I did yesterday. https://t.co/C72ooFPD65

— Kim Dotcom (@KimDotcom) November 25, 2014
Speaking via Skype at the unBound Digital conference in London, Dotcom — who once had a fleet of luxury and vintage cars, as well as a fully staffed mansion in New Zealand — attributed the demise of his bank accounts to mounting legal fees, and now most of his lawyers have jumped ship.
"My legal team has recently resigned because I ran out of money after spending $10 million to try and defend myself," Dotcom said on Tuesday. "They have drained all my resources. I'm officially broke right now."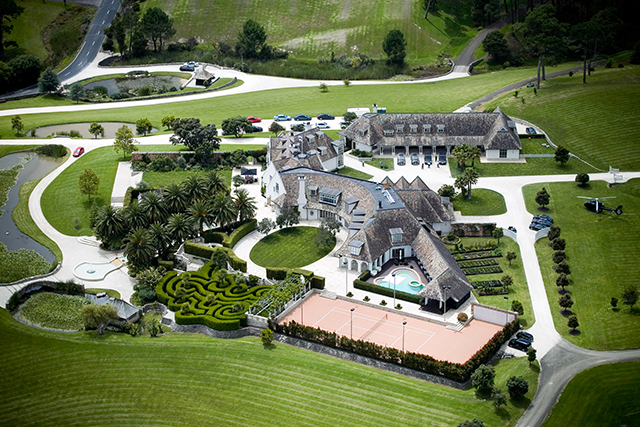 Kim Dotcom was arrested in 2012 after New Zealand police raided his $24 million mansion (pictured here), and the New Zealand government is working together with copyright enforcement agencies in the United States to bring the man responsible for this hilarious GIF down on charges related to him assisting copyright pirates through his Megaupload file-sharing website.
At its peak, Megaupload was one of the biggest websites on the internet, accounting for nearly 5% of global Internet traffic with 50 million unique visitors per day. The site even launched a number of high-profile ad campaigns with big names in the entertainment industry, like Swizz Beatz, who was once touted as the company's "CEO."
The German-born Dotcom, whose real name is Kim Schmitz, is due in a New Zealand court Thursday for a bail hearing and he suspects they could revoke it just because they know he's broke now.
"I'm an easy target because of my flamboyant lifestyle," he said. "It's hard to keep a low profile when you have number plates with 'GOD' and 'STONED' on them. Also, I'm German, and Hollywood loves German Bond villains."
The New Zealand Herald recently reported that Dotcom was living alone in his giant mansion, unable to go outside, but Dotcom denied those claims.
"They said I'm a lonely man alone in my mansion, but my kids are living with me," he said. "I'm playing with them every day. I'm a happy man because of my kids. If they were not around, it would be much darker."
If he does end up going back to jail, Dotcom announced a single plea in what may be his last interview: "If I go back to jail, send me cards … cards with photos of cats on."
h/t: Business Insider
Be the first to receive breaking news alerts and more stories like this by subscribing to our mailing list.