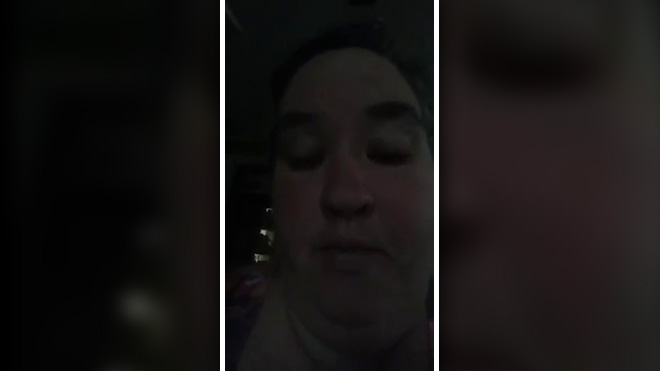 Mama June Shannon, the matriarch of the "Here Comes Honey Boo Boo" empire, has denied being in a current relationship with convicted child molester Mark McDaniel, the man who molested her daughter Anna Cardwell 12 years ago (when she was just 8 years old) by forcing her to perform oral sex on him.
In a nearly 3-minute video (above) she uploaded to her daughter Alana "Honey Boo Boo" Thompson's Facebook page Friday (Oct 24) after the news broke that TLC had cancelled their reality show because she's allegedly dating a convicted child molester, she denied such allegations, saying that she hasn't seen the man in 10 years.
Just got a phone call this morning from TLC. As of right now, there will be no more production of the show. The statement of me dating a sex offender is totally untrue. Pumpkin has openly said that I have not dated him and also his son. I would not ever, ever, ever put my kids in danger. I love my kids too much. That is my past. I have not seen that person in 10 years. And don't want to see that person.
Mama June also posted to Alana's Facebook page Thursday night and linked to this article from Radar Online, in which her 14-year-old daughter Lauryn "Pumpkin" Shannon (Alana & Anna's sister) also denies her mother's alleged relationship with McDaniel — who was found guilty in 2004 of molesting Anna two years prior.
I want to make a post trying to clear up the rumors remember you can't believe everything you read! Ppl sell stories to the tabloid everyday that r false! It isnt true i promise my kids r #1 priority over anything else and I would never put them in danger period over this or anything else they r my life this is my past I left him 10 yrs ago for it and I wouldn't go back
"They story is not true. My mom left Mark 10 years ago," Lauryn, 14, insisted to Radar Online. "They haven't seen nor talked [to each other] in 10 years."
Pumpkin also insists her mother — who just broke up with her longtime partner Mike "Sugar Bear" Thompson (Alana's father) last month after she caught him cheating — is happily single.
"She is all about the kids. She only needs us girls, no one else," Lauryn explained to the gossip site. "We are all sticking together as one happy family with us four girls."
Lauryn also swears that this photo of Mama June in bed with Mark was "photoshopped."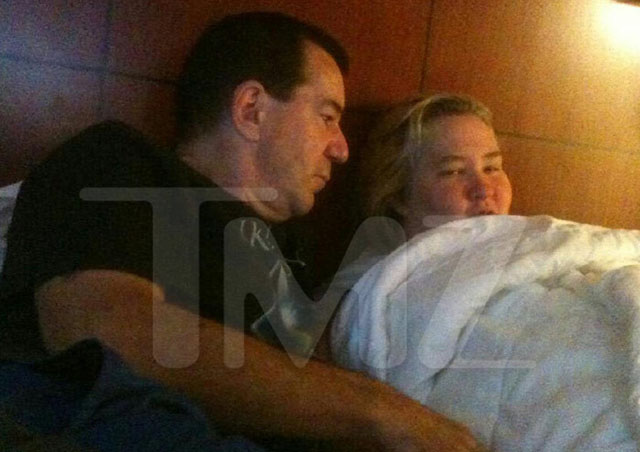 Anna has also been pretty vocal about the situation on her own Facebook page. On Thursday she wrote: "Yall want to know,the story about my Mama and family come ask me and ill tell the truth and nothing but the truth and im not going,to change it and no is going to tell,me,take it down"
Minutes later, she added this comment:
The story aint true and she is not getting with mark never cause she loves us girl and will never hurt us like that its just some man trying to hurt and split the family apart and try to get his 15 minutes of fame And a little cash in his pocket and justwant. To get back at our family
And now she just wants to be left alone:
Be the first to receive breaking news alerts and more stories like this by subscribing to our mailing list.