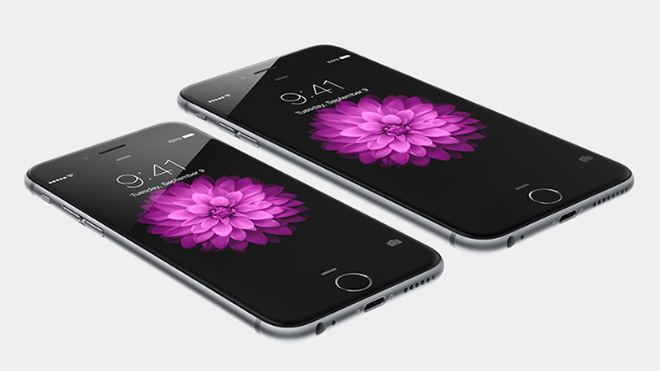 It's finally here!!!
After months and months of rumors, speculation, more rumors, more speculation, and even more rumors and speculation, Apple has finally introduced the iPhone 6 — and it's their most drastic update yet!
In the words of the popular tech blog Gizmodo, Apple's iPhone 6 is "A Little Bit Bigger" and "A Whole Lot Better."
According to Giz, who was invited to Apple's annual live event for the first time since they leaked the iPhone 4 in 2011, the iPhone 6 is "a sleek sliver of aluminum that comes in two sizes."
The iPhone 6 is pretty. The device sheds the boxy profile of its predecessor in favor of rounded edges. It's also significantly thinner than any other iPhone — 6.9mm thick for the model with the 4.7″-inch screen!

The iPhone 5's combination of anodized aluminum and glass panels has been replaced with an all anodized aluminum case with ion-strengthened glass that curves around the front. The overall effect brings the iPhone 6 design in line with that of the iPad Air and iPad Mini.

Like the iPad, the new iPhone also features an embedded Apple logo in the back case. It is pretty no matter which way you look at it.

The new iPhone lineup also features a new generation of displays that Apple's calling Retina HD. That means 38-percent more pixels are being packed into the 4.7-inch screen.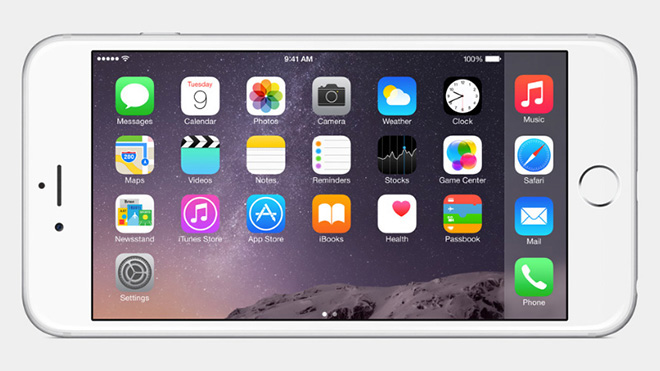 Bigger screen and more pixels means the picture is sure to be beautiful. Other upgrades include an improved polarizer and an ultrathin backlight.

As expected, the brand new iPhone also comes with a brand new A8 chip. The company claims that it's 50 percent faster than the A7 chip.

The motion coprocessor, aptly named the M8, also gets an upgrade. It does all the good accelerometer tasks but can now estimate distance, including flights of stairs. On that note, there's now a barometer inside of the iPhone that can collect atmospheric data.

Other little improvements include an upgraded LTE modem that promises faster upload and download speeds. The new LTE technology accommodates VoLTE. And 802.11ac Wi-Fi which is supposed to be three times faster than the previous generation.

With VoLTE, the new iPhone can make calls over Wi-Fi using your cellular connection.
Apple's all-new iPhone 6 and 6 Plus will both be available beginning Friday, September 19th and will ship with iOS 8, which releases worldwide on September 17th.
h/t: Gizmodo
Be the first to receive breaking news alerts and more stories like this by subscribing to our mailing list.