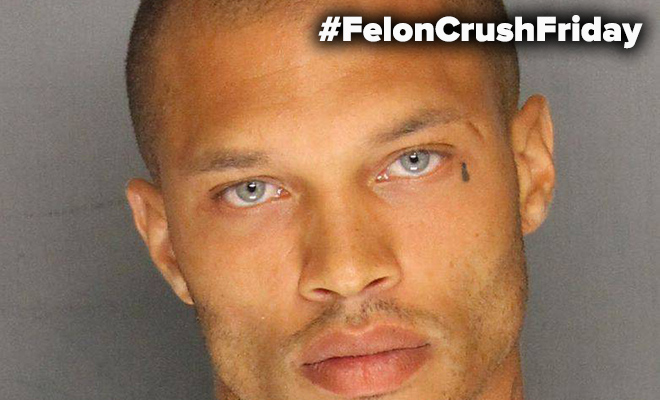 Welcome to the 21st century, where a convicted felon's model-esque mugshot sparks a brand new trending topic appropriately named "#FelonCrushFriday." We are officially in the future, you guys.
If you've been on or near a computer (or on or near someone who has been on or near a computer), you have either seen and/or heard the name Jeremy Meeks and/or his accompanying mugshot, which has women all over the world swooning so hard they can't even stand up straight.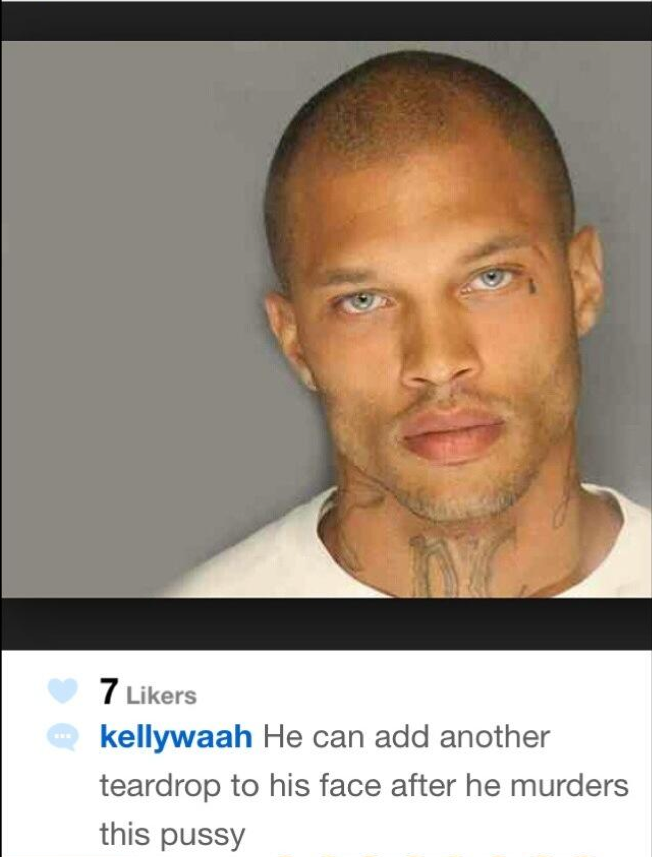 Last Thursday, Stockton, California police posted a photo of the 30-year-old with a teardrop tattoo on his face on their Facebook page after he was arrested on felony weapons charges by the Gang Task Force and Gang Suppression Unit.
When Jeremy Meeks' mugshot hit the Internet, women on social media went KER-RAZY, totally ignoring the glaring, obvious fact that this guy is a CONVICTED FELON. (HELLO!!!!)
As of today, five days after the mugshot was posted, it has received nearly 100,000 likes, over 12,000 shares and nearly 30,000 comments.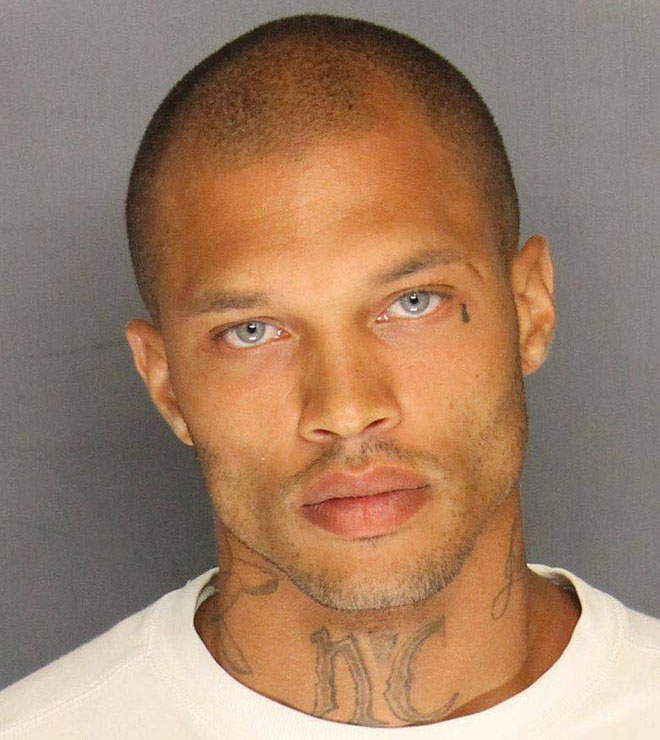 Some women weren't fazed by Meeks' charming features and blue eyes, but a good number of them were literally throwing their soaked panties at the screen.
A woman named Nessa Alvarado wrote, "Sexy and dangerous… can make any woman go crazy." Anna-Marie Tatler commented, "Mmmm he sexy. I normally go for bad boys. Lol all though I am changing on that. Lol still cute tho x."
"Oh the possibilities… so much potential here," wrote Jamie O'Neil. "You can always send him to my house to get rehabilitated :0~"
Evelyn Torres remarked, "Wow… He is handsome… He should be a model… He just perfect… Eyes, lips… Ummmm just like the doctor prescribed … Hugs& kisses for him …"
The attention Meeks got for his mugshot prompted a large group of Twitter users to promote the hashtag "#FelonCrushFridays" and social media was flooded with photos of potential candidates: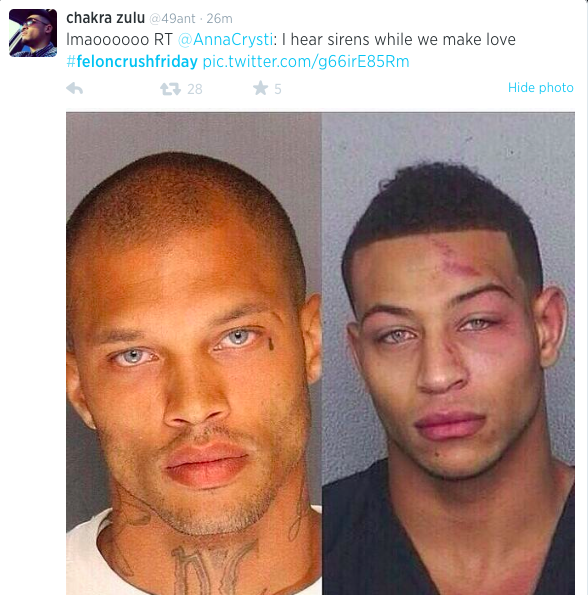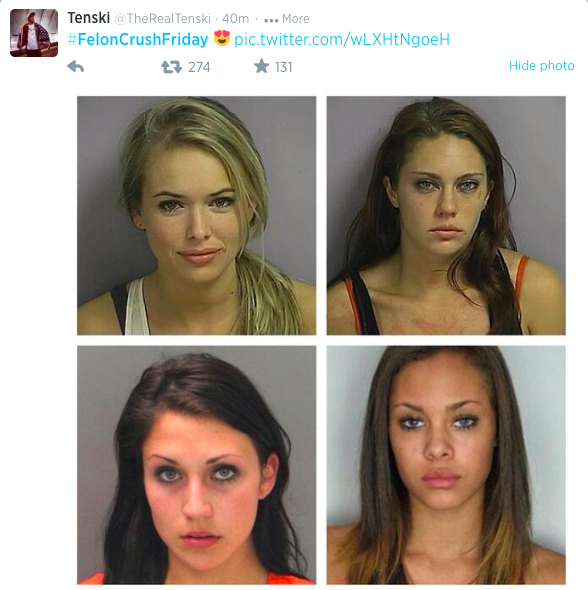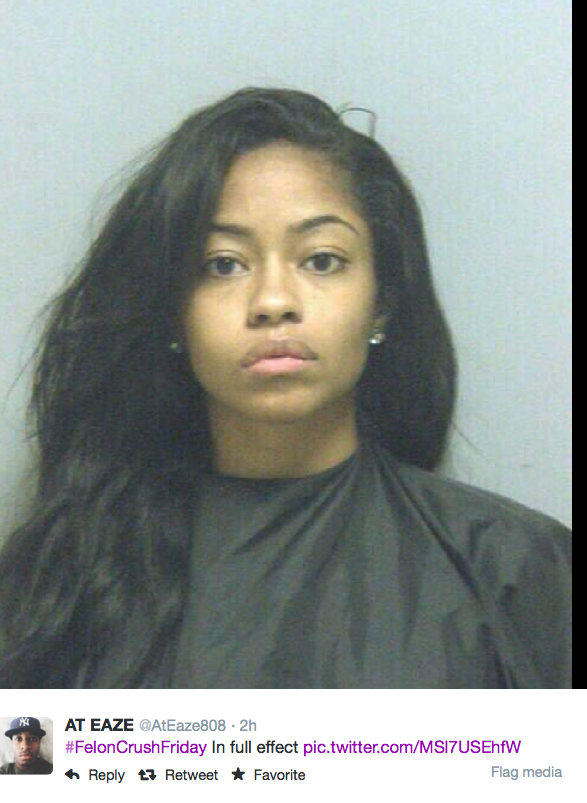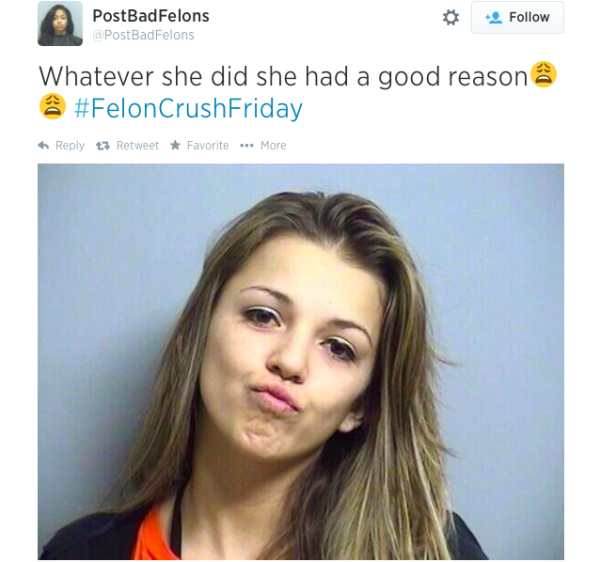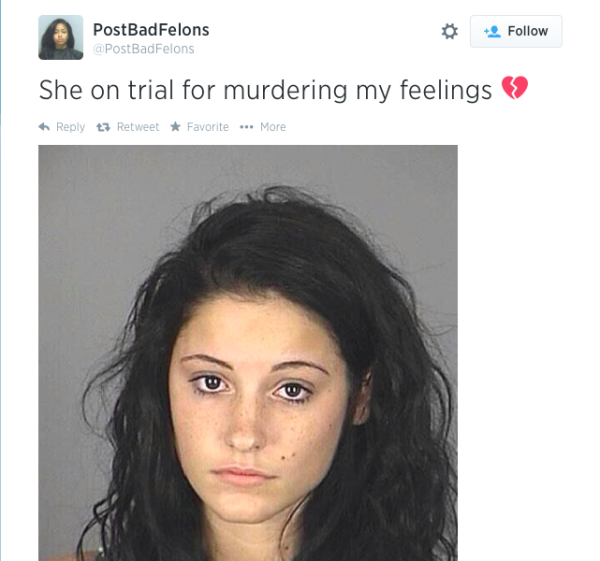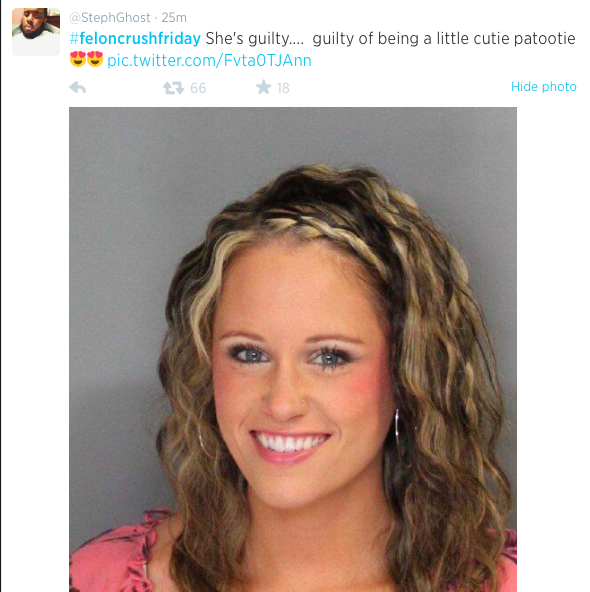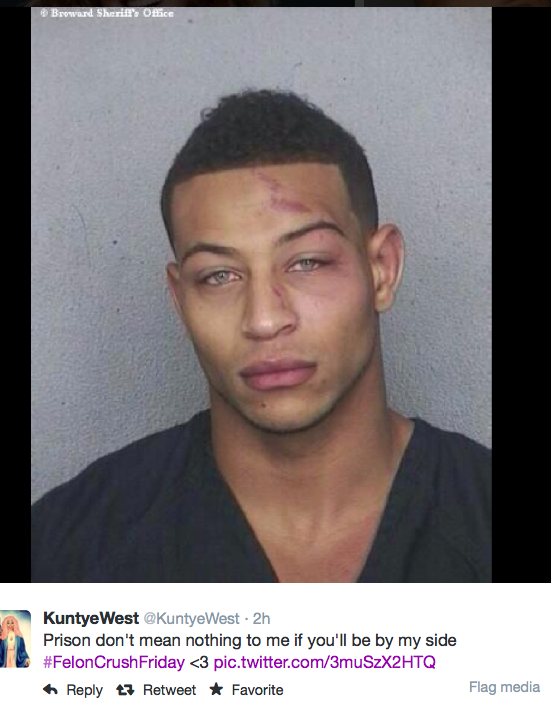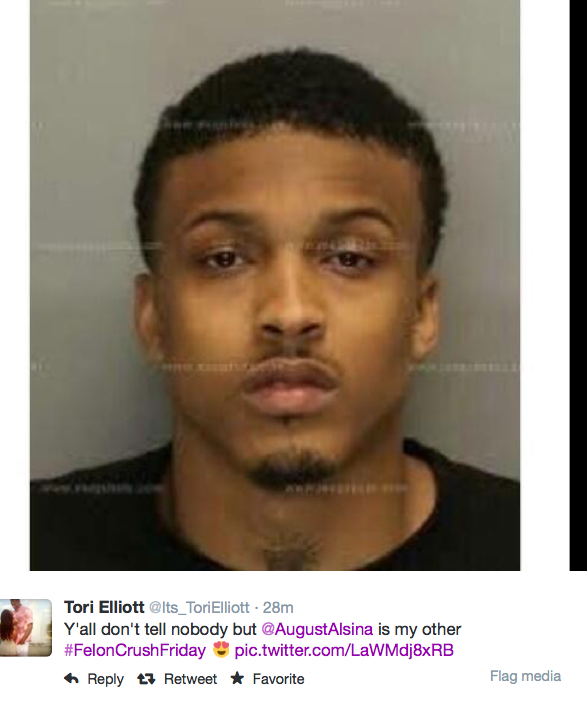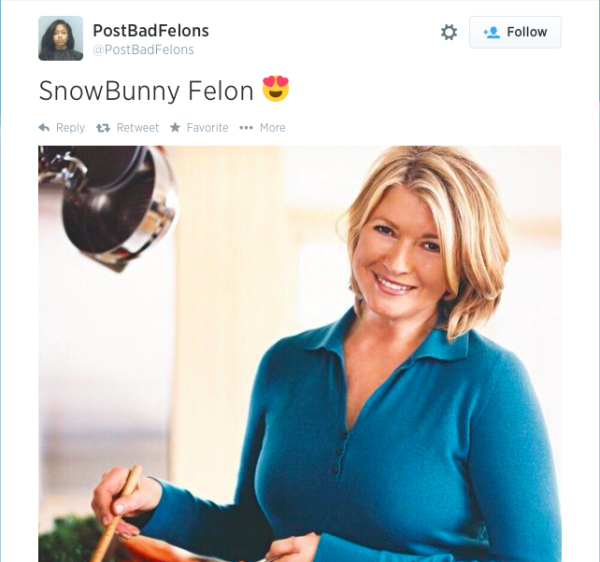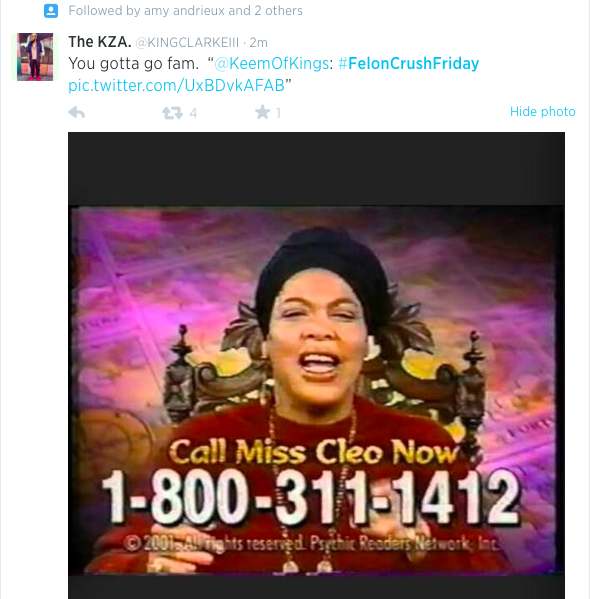 Whether or not this was a one-time deal or will actually become a weekly "thing" for the Internet remains to be seen. Guess we'll see come Friday!
Meanwhile, Stockton, Calif. news station KXTV (ABC News 10) spoke with Jeremy in jail, and he said his wife — yes, ladies (and some fellas), sorry, he's taken! — recently visited him and revealed to him that he was now what they call "Internet famous."
Meeks, who, in addition to the charges he's already facing, has already spent nine years in prison previously for grand theft auto, wants everyone to know that he isn't really a bad guy.
"I just visited my wife and she said that I blew up all over Facebook," he said. "I appreciate that but I just want them to know that this is really not me. I'm not some kingpin."
Meeks' bail was set at a whopping $900,000, a sum at least two women have joked about splitting, NY Daily News reported.
h/t: Necole Bitchie & The Smoking Section (via USA Today)
Be the first to receive breaking news alerts and more stories like this by subscribing to our mailing list.