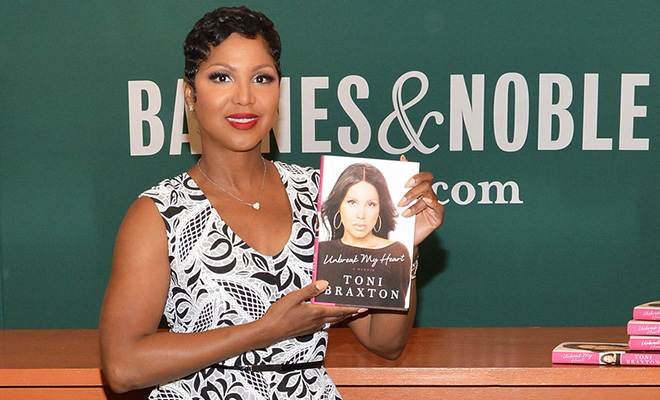 Toni Braxton opens up about a lot in her new memoir, aptly titled Unbreak My Heart, but it's her apparent belief that God gave her 11-year-old son autism as punishment for her having an abortion in the past is what's getting the most attention.
Braxton wrote in the book that she had a secret abortion in 2001 (when she found out she was expecting while using the acne meditation Acutane, which can have negative side effects on pregnant women, specifically their unborn fetuses), and her strong religious upbringing is what caused her to feel immense guilt over it.
"I was suddenly faced with a choice I'd never thought I'd have to make. Amid my major misgivings about abortion, I eventually made the gut-wrenching decision… In my heart, I believed I had taken a life — an action that I thought God might one day punish me for. … My initial rage was quickly followed by another strong emotion: guilt. I knew I'd taken a life… I believed God's payback was to give my son autism."
The 46-year-old Grammy winner then backtracked a bit and split the blame with vaccinations, writing, "Maybe it's just a coincidence that after my son's first MMR vaccine, I began to notice changes in him." She said her son wasn't as spirited and didn't respond to affection when she brought him home from the hospital.
The "Braxton Family Values" star has since had a change of heart about the whole thing though. She explained to Us Weekly:
"Coming from a very religious background, I was ashamed that I had an abortion in 2001. When my youngest son was diagnosed with Autism I feared that I was being punished for my earlier actions. I have since realized that my son is special and learns in a different way."
Good save, girl.
h/t: The Blemish (via The Frisky)
Be the first to receive breaking news alerts and more stories like this by subscribing to our mailing list.