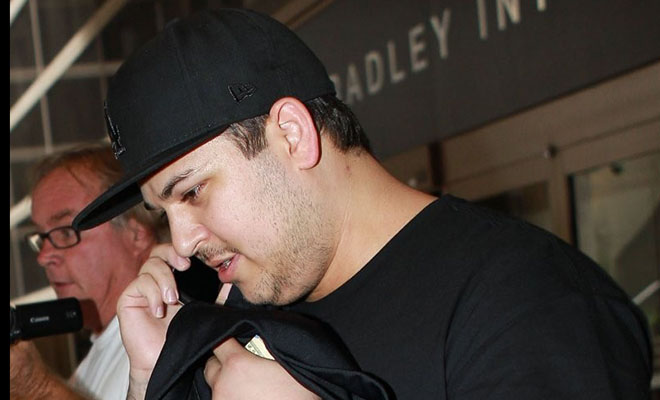 Rob Kardashian reportedly left Europe and missed his own sister's wedding over "some major family drama that went down," according to TMZ.
The male Kardashian — who is dealing with some serious weight issues right now — is said to have booked a last-minute flight from Florence, Italy to Los Angeles late Friday night (May 23), long before Kim Kardashian and Kanye West were even dressed to say their "I Do's" the following Saturday afternoon.
TMZ reported that Rob was "in tears while desperately trying to secure a seat."
It isn't known what exactly happened between Rob and the rest of the family — What could have went down that was so bad that Rob would leave an entire CONTINENT just to get away??? — but it had to be pretty bad, as TMZ points out that not only did Rob miss his sister's wedding, but also one of the "biggest celebrity events of the year."
Since he left Europe Friday night, after having been there the entire week, maybe something that happened during the pre-wedding dinner at Valentino's castle pissed him off?
Poor Rob: "I ordered the FULL rack of f**king ribs, not the HALF rack!!! … And what kind of salad doesn't have pepperonis in it? … THAT'S IT, I'M OUTTA HERE!"
Just speculating here, that's all…