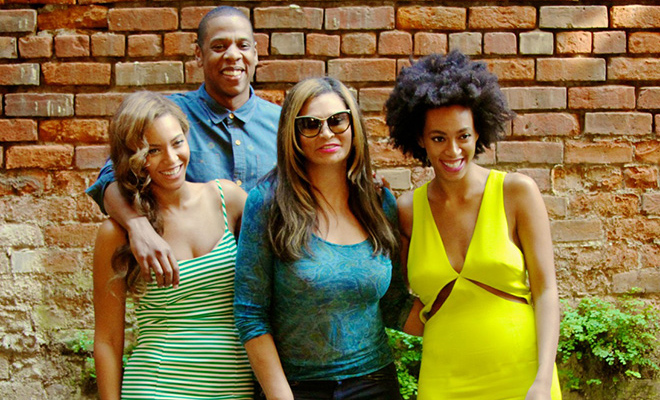 Jay Z and Solange may or may not have shopped for jewelry together after their infamous elevator fight video leaked to the public last week. But we know one thing they did do together for sure, and that's have lunch with Beyoncé and Mama Tina.
The Knowles-Carter family — Bey, Jay, Blue, Mama Tina, Julez, Solange and her boyfriend Alan Ferguson — was spotted having lunch together at Cafe Amelie in New Orleans Saturday (May 17), where they dined for more than 2 hours, according to TMZ.
A team of bodyguards were reportedly waiting outside the New Orleans eatery to make sure no one could get a clear shot of the fam, but one person was able to snap a photo of Beyoncé as she left:
The person who snapped this pic says when it came time to leave, Jay and Beyonce darted in separate directions to the car … forcing the photog to choose one. The queen won.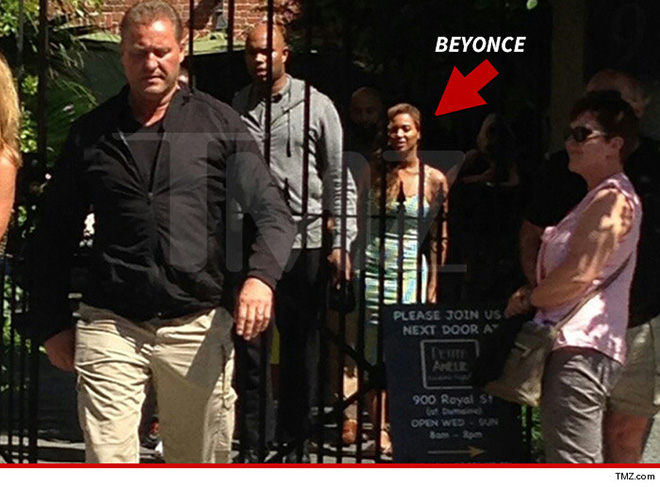 Beyoncé later shared photos of the whole family from the lunch on her official website and Instagram.
The outing follows the release of Beyoncé, Jay Z & Solange's joint statement, in which Jay and Solo both acknowledged "their share of responsibility" for the confrontation, which happened as they were leaving a Met Gala after-party at the Standard Hotel in New York City.
"They both acknowledge their role in this private matter that has played out in the public. They both have apologized to each other and we have moved forward as a united family," the statement read. "At the end of the day families have problems and we're no different. We love each other and above all we are family. We've put this behind us and hope everyone else will do the same."
Check out a few more pics from last Saturday's family lunch here: