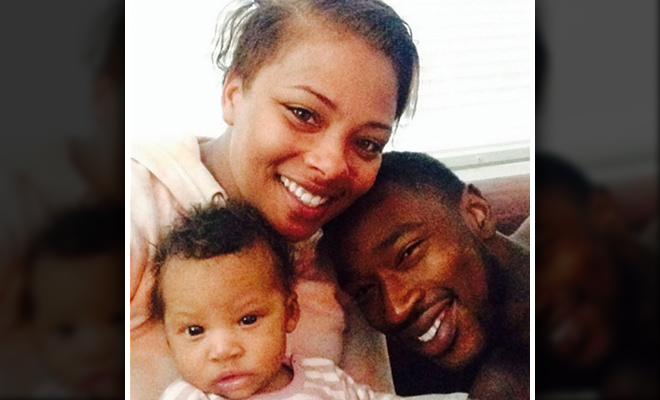 Eva Marcille is sticking it to her baby daddy, singer Kevin McCall.
The former "America's Next Top Model" star filed a restraining order a few weeks ago against McCall after he allegedly rampaged her home, kicked down a few doors and tried to snatch their young daughter from Eva's arms.
But now, Eva seems to be taking it to a whole new level.
According to TMZ, Eva has been granted full custody of their daughter Marley, denying Kevin any visitation until their court hearing next month.
Eva's rep released the following statement on her behalf:
"It is unfortunate that life has thrown a curve Into Eva's life but as a responsible parent and adult she's taking steps to ensure the safety and well-being of their child and herself."
Damn! It's sad when a man is denied the right to see his own child … but when it comes down to safety, sometimes action has to be taken.
Be the first to receive breaking news alerts and more stories like this by subscribing to our mailing list.