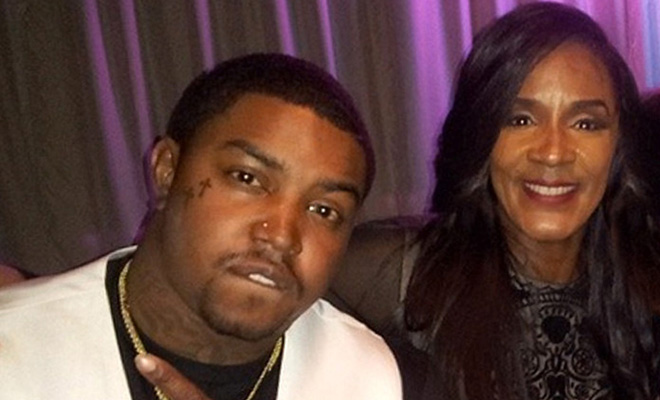 "Love & Hip Hop Atlanta" stars Lil Scrappy and Momma Dee are firing back at Diamond in response to her "Breakfast Club" interview, calling the rapper a fake, lying "industry ho" who is just trying to make herself relevant again (presumably for her new album and reality shows).
As we previously reported, Diamond recently did an interview with Power 105.1's "The Breakfast Club" and spilled the beans on her past relationship with Lil Scrappy.
Diamond BLASTS Lil Scrappy & Momma Dee in "Breakfast Club" Interview
Diamond accused the Atlanta rapper of being physically and emotionally abusive, screwing up business relationships for her, and even one time getting smacked by Gucci Mane in the club.
Diamond also had some not-so-nice things to say about Scrappy's mother Momma Dee, accusing her of ruining her credit and stealing Louis Vuitton purses from her.
Scrappy and Momma Dee both reached out to TMZ and gave their side of the story:
Scrap tells TMZ Diamond lies like a rug … saying he was never abusive and never once put his hands on her. Scrappy says she's trying to make herself relevant by throwing shade … even though he gave her a start in music and bought "her $20K teeth and her fake ass."

He says Diamond's story of Gucci Mane slapping him down in a club is all BS. Scrappy insists they had a shoving match, nothing more.

And Momma Dee tells TMZ she never got anything of value from Diamond because "Diamond ain't never had sh*t."

Momma says Diamond's a "lying chamber maid" who's mad because she's not banging the prince anymore … and says Diamond will never have any money unless she gets a "douche deal for her stank-ass p**sy."
LMFAO!!! You didn't think Scrappy and Momma Dee (MOMMA DEE!) were gonna keep quiet … did you?
Be the first to receive breaking news alerts and more stories like this by subscribing to our mailing list.