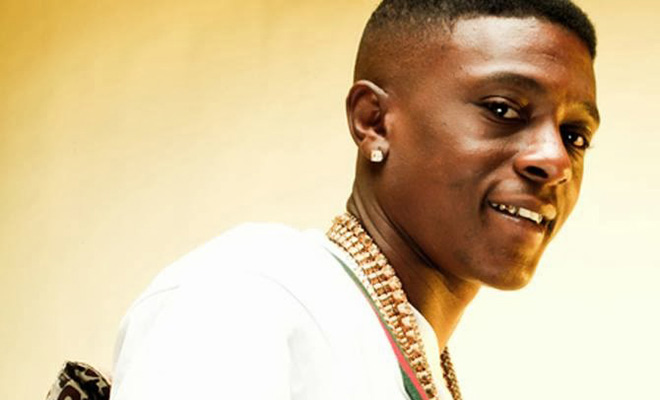 If you are a club promoter and you've booked "Lil Boosie" for a concert over the last few weeks … you might as well kiss your money goodbye, unless you know for sure it went to the right person.
TMZ reports that a massive Boosie concert scam has been taking place all over the country and so far several people — two in Dallas, one in Detroit — have fallen victim to it, losing thousands of dollars ($25K to be exact) in the process.
One of the alleged victims LaToya Thompson tells us, she came across a Boosie booking flier on Instagram recently and called the phone number. She says she was eventually put in touch with a man claiming to be Boosie's brother TQ.

LaToya tells us, "TQ" instructed her to wire him $25,000 to book Boosie for a concert in April — and as soon as the money went through last week, "TQ" went AWOL.

The two other alleged victims tell the same story — one says he had booked Boosie for an appearance last week, and the rapper never showed. He says "TQ" also never responded to his phone calls.

LaToya sent us the contract — which lists a Giovany Productions as the company behind the bookings. We tried to get in touch with someone at Giovany but the phone numbers didn't work.

But Boosie says it doesn't matter — he never gave permission to any company to book him. All bookings must go through his brother TQ — the real TQ — and TQ tells us, he was NOT involved in the bookings in question. TQ also says he plans to file a police report.
Boosie himself has also taken to Twitter to give folks the heads up so they aren't scammed out of thousands of dollars:
There is someone impersonating TQ [ Boosie Manager ] from this # (202) 830-5698. RT

— LIL BOOSIE (@BOOSIEOFFICIAL) March 14, 2014
Alert: A Company Named Giovany Productions is scamming promoters out of money, while impersonating his manager.

— LIL BOOSIE (@BOOSIEOFFICIAL) March 17, 2014
Lil Boosie's Booking is BOOSIEMGMT@GMAIL.COM [ Do not be scammed ]

— LIL BOOSIE (@BOOSIEOFFICIAL) March 19, 2014
Well damn … we feel sorry for those people who actually thought they were booking Boosie and were being hoodwinked the whole time. Just goes to show … show business ain't no game to play with. Also, getting "booking information" from a flyer probably isn't the best idea either.
Be the first to receive breaking news alerts and more stories like this by subscribing to our mailing list.