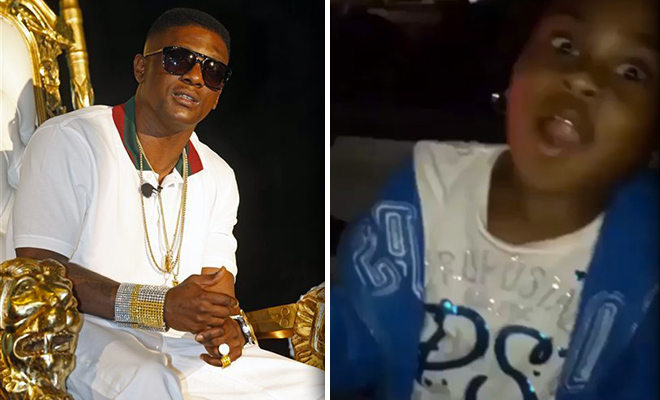 Lil Boosie has responded to his daughter's viral Instagram video celebrating his recent prison release.
In a video uploaded to Boosie's Instagram page (and shared all over the web), the rapper's 5-year-old daughter Tarlaysia Hatch proudly let the world know that her dad was finally coming home.
"I told y'all niggas! I told y'all niggas! Y'all thought I was playing, but I told you! Boosie coming home today, he coming home today, he coming home today. Told y'all! Y'all better believe it. The streets is his!" Boosie's daughter bragged.
In an interview with All Hip Hop, Boosie revealed that while he didn't approve of his daughter's language in the video, he was far too happy to be home to make a big fuss.
"I was too happy to fuss. You know, after that I told her I didn't want her saying the word. But, she was one of those that went through 'your daddy ain't coming home', 'yo daddy this' in schools and such. So, I think  it was just..when I called her and told her I was coming home, I think it was all the stuff she went through coming out. I didn't know she had it in her. [Laughs]"
We don't blame Boosie … who could really be mad at her?
Be the first to receive breaking news alerts and more stories like this by subscribing to our mailing list.