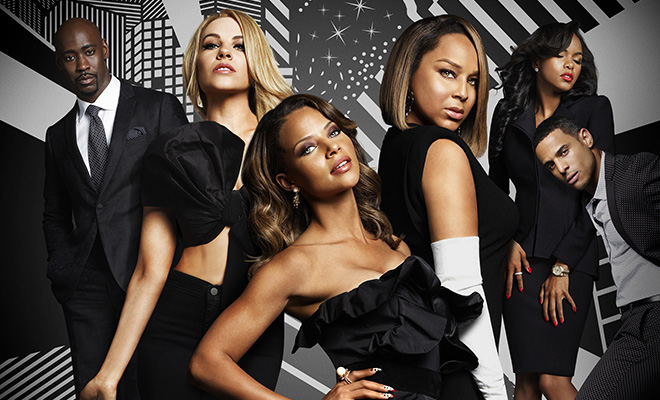 Well, it's about damn time!
In news you certainly saw coming from a mile away, VH1 has announced that they are canceling their flagship TV series "Single Ladies" after three seasons; meaning the current season is the LAST!
The hour-long dramedy was executive produced by Queen Latifah's Flavor Unit Entertainment, and it was also VH1's first foray into original scripted programming.
But after Stacey Dash was fired from LEFT the show following its inaugural season, and was replaced by Denise Vasi, things changed up entirely too much and fans couldn't keep up with it.
That, plus it became a boring mess that you would DVR, then end up deleting to make room for shows that were, oh, I don't know, BETTER.
So now it's gone, gone for good and LisaRaye will have to find new ways to stock up on her all-white wardrobe.
We don't know what Denise Vasi  and Charity Shea are going to with their lives, but VH1 says they still would like to work with everyone involved with the show in some capacity "in the near future."
"We've been proud to deliver three seasons of the drama, romance and style that engaged viewers in each episode of Single Ladies," VH1 said in a statement. "Although we've decided not to move forward with another season, we hope to work again with the talented cast, creatives and producers as well as our partners at Flavor Unit Entertainment in the near future. We also thank the show's fans for their support since the premiere in 2011."
According to The Hollywood Reporter, the decision to cancel "Single Ladies" comes two days after VH1 picked up the 1990s-set scripted drama Hindsight. The series would be the network's third original scripted drama, joining "Hit the Floor," which was renewed for a second season.
The "Single Ladies" series finale will air March 24th at 9/8c.
Be the first to receive breaking news alerts and more stories like this by subscribing to our mailing list.