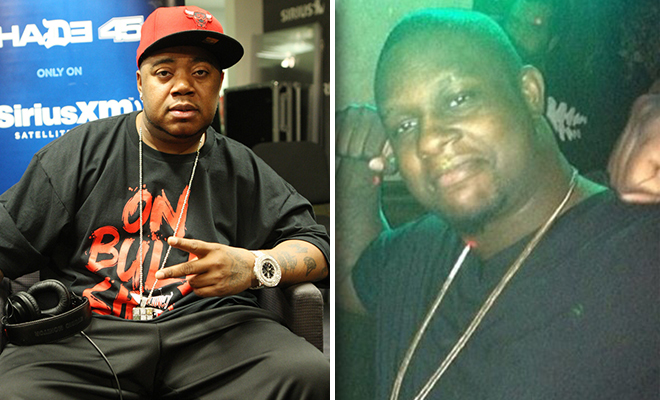 Chicago rapper Twista is mourning the death of a close friend.
Twista's bodyguard Davy Easterling was reportedly found shot to death and set on fire at his Southside apartment Friday morning.
Earlier that day, Twista sent out messages on Instagram and Twitter asking if anyone had seen or knew the whereabouts of Easterling, who had been missing for a few days.
Twista later wrote the following statement on behalf of the incident.
#RIP Davy Easterling aka 6'9 I have lost too many good friends to these streets. http://t.co/pX7XOtOvYD

— #BTTB on itunes NOW! (@TWISTAgmg) February 22, 2014
This is very sad to hear … our condolences go out to Twista and Davy Easterling's family.
Here is an official news report on Easterling's death, which has been ruled a homicide, via The Chicago Tribune:
A man who did security work for Chicago rapper Twista was found shot to death and lit on fire in a South Side home Friday. The man was identified as Davy Easterling by the Cook County medical examiner's office Sunday.

Easterling was found in an apartment about 6 a.m. Friday in the 8300 block of South Baker Avenue. That same day, Twista had put out messages on Twitter and Instagram, saying that Easterling, who acted as a bodyguard for Twista and who he described as "A close friend of mine," had been missing for three days.

Police were conducting a homicide investigation. The Fire Department's Office of Fire Investigations determined that the fire was incendiary — meaning that it was somehow started by a person — said Chicago Fire Department spokesman Larry Langford on Saturday.
Be the first to receive breaking news alerts and more stories like this by subscribing to our mailing list.