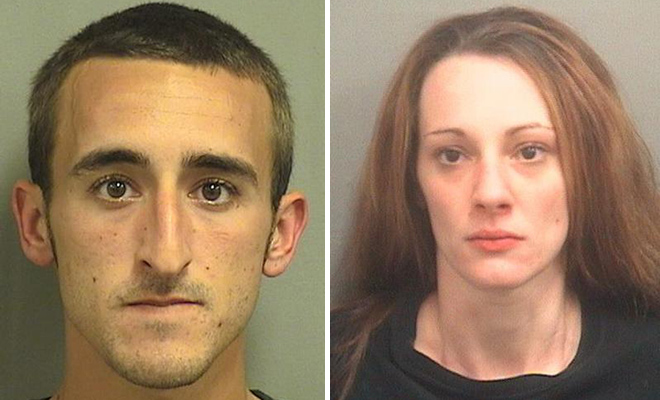 Two Florida "parents" (and we use that term VERY loosely…) are facing charges of child and abuse and child neglect for leaving their child unsupervised in a bathtub, where could have drowned to death.
26-year-old Robert Anthony Scott and 25-year-old Angela Noble were arrested by Florida police after Scott's mother decided to investigate after hearing a lighter lit from behind a closed bathroom door.
Apparently, Rob and Angie were having sex on the toilet (and possibly doing drugs), while their son was alone in the bathtub "filled with water."
The boy's age wasn't released, but we have to imagine he was pretty small, and if so, HE COULD HAVE DROWNED!
Scott's mother noticed a balled up towel in his lap and when she grabbed it from him, a "pen tube" used for drugs fell to the floor.

When officers questioned Scott and Noble they changed their story several times. Both husband and wife said they did not use drugs but they also refused drug tests.

The couple defended themselves and told officers the child was supervised: They were just having sex in the bathroom while their child was in the tub.
Wow. Some people seriously should NOT be allowed to procreate!
Source: Palm Beach Post
Be the first to receive breaking news alerts and more stories like this by subscribing to our mailing list.