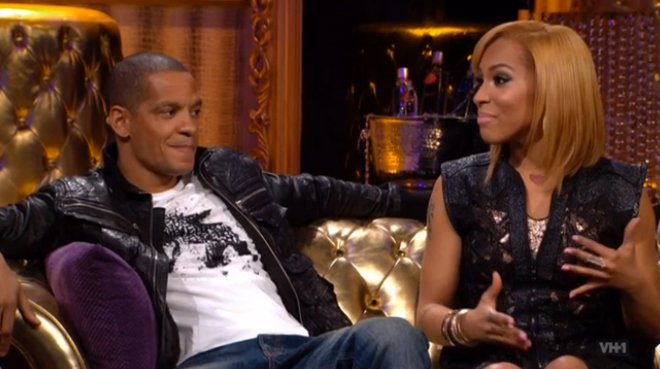 If there's one thing we've learned from this year's season of "Love & Hip Hop", it's that Peter Gunz knows no limits when it comes to his dirty bag of tricks. In an effort to avoid commitment to his babymama of 13 years, Peter opted instead to marry his then-singer in the hopes that life with her would be easier.
But guess what? Life with Amina hasn't been easier at all. It's only gotten harder.
After lying, scheming and stringing Tara along, it would appear that Peter is ready to do the same to Amina. But there's something different in Peter. He's finally reached his breaking point. Unfortunately, he's not the only one.
Frustrated by Peter's continued relationship with Tara, Amina drops an atomic bomb of an announcement: She's pregnant. Mind you, she does this in the most dramatic way possible by snatching a pregnancy test from her bosom and dropping it in Peter's lap.
I don't know if this woman thought a baby was going to turn Peter into a good boy, but you'd think she'd realize that was impossible since he's already got a gaggle of kids and still ain't shit.
When Amina announces her pregnancy, Peter doesn't backflip for joy or hold her hand. He walks off the set and then demands that he speak to only Tara, which sends his wife into hysterics.
Behind his sunglasses and in an honest and open moment, Peter tearily pleads for forgiveness and apologizes for hurting and humiliating Tara all season long. It's nice and all, but it's hard to really trust the tears of a crocodile like Peter. Tara, for her part, seems numb and unfazed by the spectacle.
Erica J and Saigon's Uncomfortable Hatred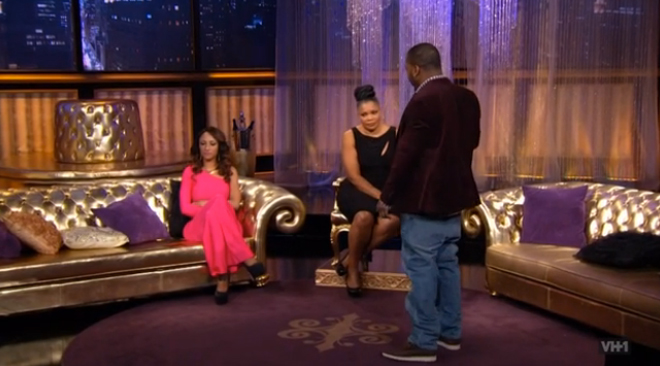 You know, dysfunctional relationships are the norm on LHH, but there's something about Saigon that's extra off. Maybe it's the way he shrieks and barks at Erica Jean like his name was Ike Turner, but everything about Saigon's appearance on the show suggests that he's a controlling, evil, maniacal monster. All of this nasty is packed into a body that's about 5-foot 3 inches tall.
Saigon wants the audience to believe that Erica is a wicked, wretched woman who prevented him from seeing his son, but his verbal abuse only reinforces any viewer's belief that she's better off without him. Mo'nique sort of touches on this without saying it but you can tell she wanted to put Erica J's scared ass on the fire escape and take her back home.
I would spend more time roasting these two, but who am I kidding? These two doofuses won't be back next season anyway.
Rashida and Tahiry Can't Be Friends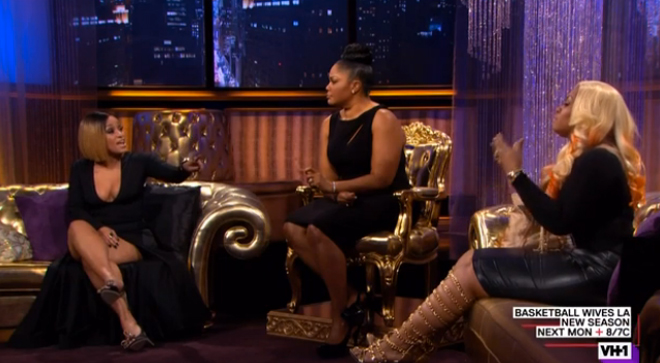 They say that money has a way of changing relationships and that's definitely the case for Rashida and Tahiry. After paling around for two seasons, suddenly, Rashida is interested a certain lifestyle and expresses her disagreement with Tahiry's video vixen profession and lifestyle.
Ok, so ex-felons are now writing the rule books for respectability and upward mobility in 2014? Gotta love this show.
Tahiry stands firm in her argument that her pride in her sexuality and her work make her a better woman than Rashida. Rashida, meanwhile, gets busy arguing with Joe Budden and threatening to chop his little crazy ass up. Joe mocks Rashida, but home girl is built like Andre the Giant, so he might wanna think twice before going toe-to-toe with Big Ra.
Happily Mena After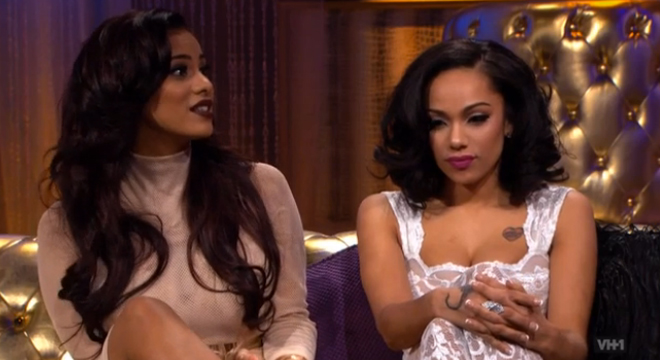 For the millionth time, we're forced to sit through one more screaming match between Erica Mena, her lezzy lover and Rich Dollaz.
Cyn continues to complain about Rich's interference in her relationship and Rich continues to insist that Erica is really in love with him.
But Erica remains firm in saying she's no longer in love with Rich and doesn't want anything more from him than a successful business relationship after she tried hard to love him but received nothing in return.
No one believes her, but hey, Erica Mena's on her third outfit in the reunion and she's dressed in all white like Marilyn Monroe. That has to count for something, right?
Be the first to receive breaking news alerts and more stories like this by subscribing to our mailing list.