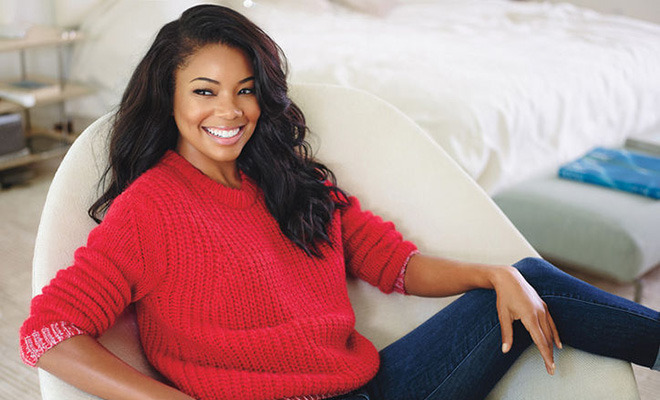 Despite all of the drama surrounding Gabrielle Union ever since news emerged that her fiance Dwyane Wade knocked another chick up and had a baby, the 41-year-old actress is still looking beautiful as ever and is taking off with her new BET series "Being Mary Jane."
During the show's big premiere on Tuesday night, "Being Mary Jane" brought in over 5 million viewers and was the top-rated first-run cable program of the night!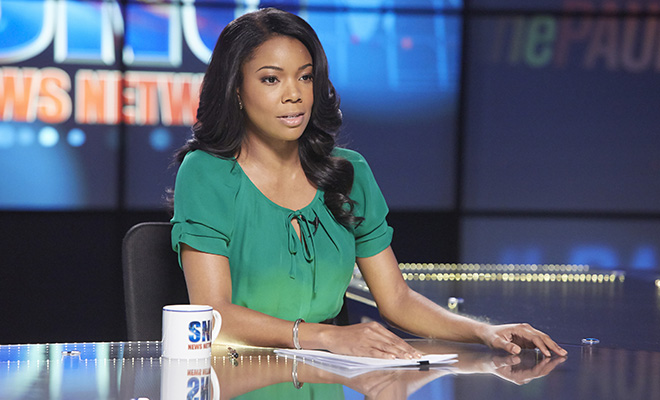 Via Deadline.com:
An average of 3.3 million tuned in to check out BET's first original scripted drama series, Being Mary Jane at 10 PM Tuesday, after which an immediate repeat clocked 1.8 million. BET boasted that made it the No. 1 original series debut on cable for the 2013-14 TV season.
On the show — created by Mara Brock Akil and Salim Akil, the married duo behind BET's flagship comedy "The Game" — Union plays a successful talk show host who struggles to balance her professional and private life, while also trying to find "Mr. Right" in the process.
Well … between Union's role on the show, her public relationship with Dwyane Wade, and being previously married before … Union has more than enough advice to give on relationships and dating.
Gabrielle sat down in a recent interview with Glamour Magazine and gave her own list of Do's and Don'ts for relationships.
Gabrielle says she'd give herself an S for "satisfactory." "I'm divorced!" she exclaims. "So I can't exactly give myself an O for 'outstanding.'" But she has gathered a whole lot of wisdom from her failed marriage, kick-ass girlfriends, and long-time romance with Miami Heat superstar Dwyane Wade.
Check out the list below: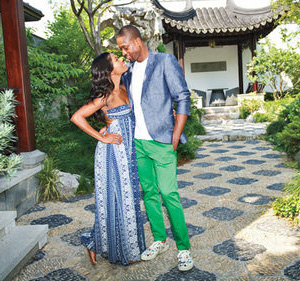 DO forget your "type."

It worked for me. When I met Dwyane, his "résumé" looked like crap: athlete, going through a divorce, nine years younger than me.

None of that screamed, "Let's have a lasting relationship."

Then, after I had a heart-crushing breakup with yet another immature jerk, I thought, it can't be any worse if I date a fetus. Let's just see what happens.

Turned out he'd been on his own since he was 15. He had wisdom that comes with facing an insane amount of adversity.

He's sweet, funny, honest about his shortcomings. When I put my preconceived notions to the side, I found someone cool.

DON'T put up with a friend-versus-boyfriend tug-of-war. 

Some friends act possessive and say, "You're not spending enough time with me."

Huh? Remember when we made our vision boards and the dude was in the middle? You're supposed to be happy for me.

Thankfully, my girls are like, "High-five!" And D likes to be around them too. If there's weirdness, either something's wrong with the friends—or the boy. Investigate. And sift accordingly.

DO show him your feelings. Daily.

Dwyane generally gets up before I do to go to the gym, and he's never left without kissing me and telling me he loves me. As for me, I am complimentary to the point where I am almost a little Chester the Molester-y. I think he's so delicious.

Watching him get out of the shower never gets old. Never. It's not like he ever wonders what I'm thinking, but usually he's thinking, She needs a cold shower!

DON'T write off an ex (or get back together) without really thinking it through.

When you're debating whether to go backward or forward, you have to look at the original issue. [When Dwyane and I broke up briefly in 2013], it was because of distance and scheduling. I finished filming the show, then I flew to Vegas right away to start shooting Think Like a Man Too.

I couldn't take time off, and I missed some quality togetherness we desperately needed. Over the summer, I reassessed priorities. I'd always wanted an awesome career with back-to-back projects, but I realized I wasn't willing to sacrifice my relationship for it.

Moving forward, I decided my work schedule has to make sense for our family. Bottom line: If an issue's a deal breaker, it's a deal breaker. If your relationship isn't something you're willing to give up and you can compromise, do so.

DO let your partner off the hook.

I play Words With Friends at night, and often I'll fall asleep before I've had a chance to say good night. In the morning Dwyane will say, "If you're falling asleep, say good night. I don't like how it makes me feel when you don't."

Then he's like: "But we're not going to make this a 'thing.'" He lets me off the hook, and I do the same: Is it annoying that he refuses to put the cap back on the toothpaste? Yes. But at the end of the day, I just screw it back on myself. It's a give-and-take.

DON'T rush into marriage out of fear of dying alone.

I got married at 28 because my friends were getting married, starting to have kids—and, in my mind, 26, 27 was old.

I thought, I'd better jump on this because soon I'll be 30 and an old maid. And I chose wrong.

You can't go by what your friends are doing or your family is influencing you to do.

Think about this: Worst-case scenario, do you want to give this fool half of your money?

As the person who had to write the check at the end of my marriage, had I thought about that, I'd have put more time into choosing the right person.

And, yes, the wait can be scary—that feeling of "Am I always going to be watching TV alone, cooking for one; is my best friend my only real soulmate?" But the right person is worth the wait.

DO indulge your inner freak.

Sometimes my girlfriends will mention sexting or certain positions as something they'd do only with a guy on spring break. They'll say, "You don't do that with someone you love." And I'll say, "That's who you're supposed to do it with."

If I can do this awesome, amazing thing with some dude I met at a bar, why wouldn't I be able to do it with the person I love? If you're into it and he's into it and it's legal enough that the police aren't going be involved—then go for it! Do it. A lot.
We love Gabrielle Union and we wish her nothing but the best!
[Glamour]
Be the first to receive breaking news alerts and more stories like this by subscribing to our mailing list.