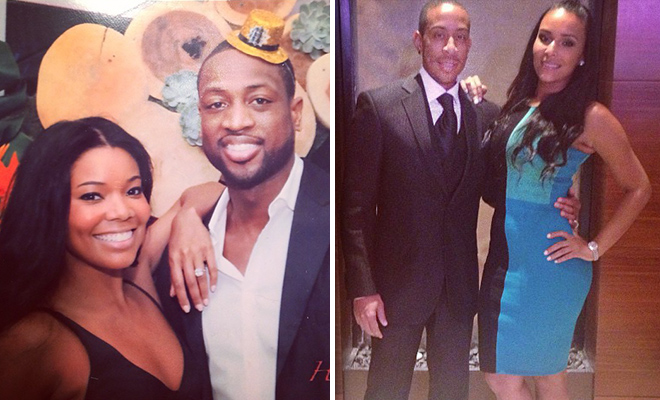 Ludacris and Dwyane Wade are two lucky bastards guys!
Despite both of them being in serious relationships and having children with side-pieces, their women are sticking right by their side, as if everything is all fine and dandy when we all really know how things really are.
According to TMZ, Luda's longtime girlfriend Eudoxie isn't kicking him to the curb over his newborn baby (which he didn't have with her, in case you didn't already know). In fact, she still plans on marrying the DTP rapper.
Sources close to the couple tell TMZ, Eudoxie forgives Luda for impregnating baby mama Tamika Fuller.  Luda claims they were on a break when he hooked up with Tamika.  Sound familiar, Dwyane?

We're told Eudoxie — who's been dating Luda since 2009 — is emotionally hurt, but she too is taking the position they weren't a couple at the time of conception … even though their Instagram suggests otherwise.
Eudoxie has even vowed to make sure Luda takes care of his newborn daughter.
Now that's a damn good woman. Luda, you better do everything it takes to keep her happy. The same goes for you too, Dwyane Wade!
As for Gabby and D-Wade, they spent New Year's Eve together and posed for a photo Wade posted on Instagram, showing Gabby hanging on his shoulder and flaunting her brand new $1 million engagement ring.
In another photo (with Chris Bosh and his wife Adrienne), Wade wrote in the caption:
Brought the NewYrs in with my beautiful fiancé and great friends…2013 was filled with ups and downs…without them u can't grow. So I'm better now becuz of them. 2014 I'm ready…#UnionWade
Be the first to receive breaking news alerts and more stories like this by subscribing to our mailing list.