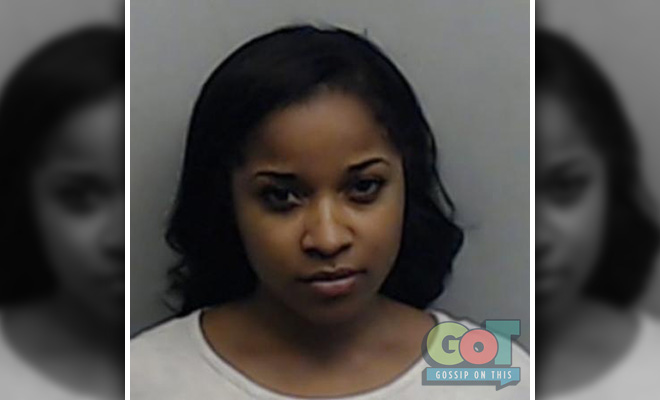 Oh no, not Toya!
Lil Wayne's baby mama/reality star Toya Wright was arrested in Georgia on Tuesday (Dec 10) on a warrant for failing to appear at a recent court date.
According to TMZ:
The details surrounding the arrest are sketchy at best — with one law enforcement official telling us Wright was pulled over in College Park, GA yesterday … and during the stop, the cop noticed a warrant out for her arrest.

We're told … the warrant was issued after Wright failed to appear at a recent court date — though it's unclear why she was supposed to be in court to begin with.

Toya was hauled to a nearby station, where she was booked and posed for an "Are you frickin' serious?" mug shot.

Toya, who starred in the reality show "Tiny and Toya," was eventually released from jail Wednesday morning at 1:30 AM on a $290 bond.
Aww, man, I hate to hear Toya went to jail … she's way too pretty for that! My guess is unpaid parking tickets though.
They're really locking people up in ATL over some damn tickets? Wow…
UPDATE: Turns out Toya really was arrested over some damn parking tickets!
According to Rolling Out, public records confirm that 30-year-old Wright's arrest in College Park stemmed from outstanding parking tickets.
Coincidentally, she was arrested the same day as her husband Mickey "Memphitz" Wright's birthday.
Her manager Corey Blackwell confirmed the arrest and called the entire situation a "misunderstanding." He said Toya's arrest was "based on something that was paid for but that wasn't cleared out of the system."
Blackwell added, "We're currently going over it with the lawyers."
Hope everything works out!
Be the first to receive breaking news alerts and more stories like this by subscribing to our mailing list.