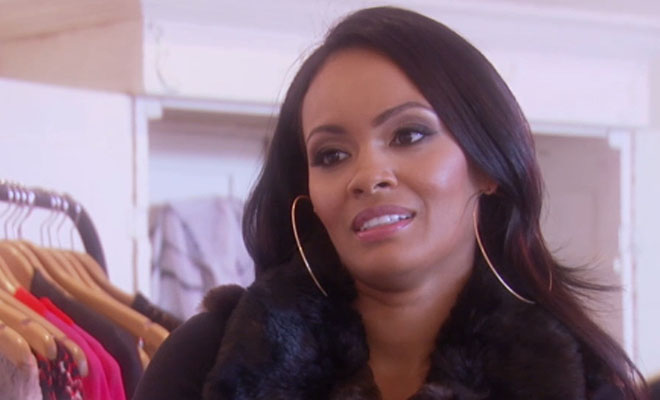 In yet another sign that "Basketball Wives" is likely not to come back, or at the very least, not with any of its original cast members, there will be no reunion special — all due to Evelyn Lozada.
Eve bailed on the taping earlier this month, which forced producers to cancel the whole thing. The producers don't feel the other women have anything worth discussing.
That should be a surprise to no one given most of the 10 episodes of the fifth season focused specifically on Evelyn and her short, troubled marriage to Chad Johnson.
That's mostly why Evelyn didn't want to bother with a reunion. She's tired of talking about it and knew it would be the focus on the reunion show.
Moreover, Evelyn is apparently tired of the cattiness of the show. Funny, she set the tone for that with her antics, but you know, she's all evolved now.
In any event, she confirmed the rumors exclusively to B. Scott:
"I just feel it's a little unfair for all parties involved including family to keep reliving the incident. B. Scott, I don't want to keep beating a dead horse! I just want to move on with my life & i'm sure he does too. This happened over a year ago… so old news."
Fair enough, but now Evelyn has pretty much ruined it for everyone and it looks like we'll be forced to watch one of those "reality check" episodes in place of the reunion, like what happened on Love & Hip Hop NY when Yandy and Chrissy got into it … IF we even get that.
Be the first to receive breaking news alerts and more stories like this by subscribing to our mailing list.