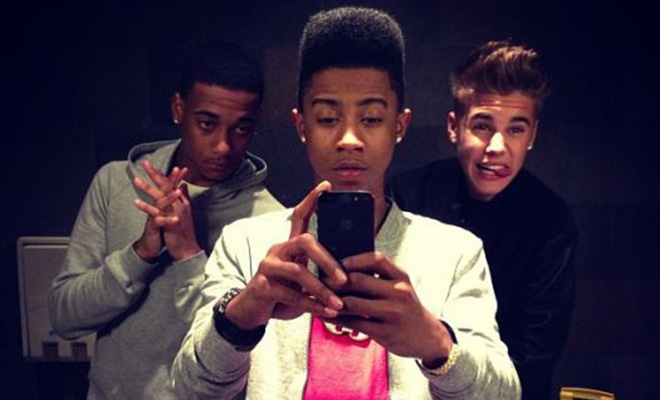 Justin Bieber has finally kicked his Black rapper friends out of his house. According to TMZ, Lil Twist and Lil Za were told to get up on out of Justin's Calabasas mansion after some of his very expensive jewelry turned up missing.
Sources close to the star say Justin was mighty pissed earlier in the month once he realized his stuff was missing. As fate would have it, Ren and Stimpy were throwing parties at Justin's house when he wasn't around.
Justin didn't apparently care who stole the items, only that they were stolen. And in turn, since it happened on their watch, he ordered them out, which upset both. Don't fret, though, you two. It's LA, so there's always going to be some sucker to leech off of.
In addition to giving those two the boot, the source adds that "Justin is privately saying he knows he's been on a bad path, and it seems at least for now he's moving in the right direction."
Also, check out this shady little update from TMZ:
Justin Instagrammed a few minutes ago, "Don't listen to em.  I still got all my jewelry."  Here's the deal.  Justin is lying to cover for his "friends."  A half hour later, he took the comment down.  Let us assure you … the theft happened, and he kicked the Lils out of the house.
Be the first to receive breaking news alerts and more stories like this by subscribing to our mailing list.